10 Minute Makeup Cheat Bag
August 17, 2013
Got minimum products in your handbag and got to cheat a 10 minute makeup look? No worries, as we have all been there where we have had to rush out of the door and paint our faces on the commute or at the traffic signal which is not a glamorous sight at all. The key to achieving a flawless face in the least amount of minutes possible is first know what areas of your face you want to play up the most and secondly have a good selection of tried and tested products that will effectively help you achieve just that.
When we say the areas of the face you want to play up, it's the features that are your strong points and you want to highlight the first when you're low on time. It can be your eye brows, lips, cheek bones or eyes – you choose. Every face is unique and it is vital to analyse and understand your strong points and flat it up.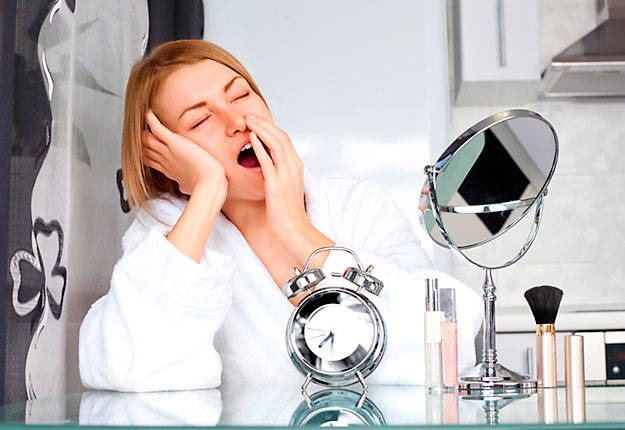 Once you have decided that, ensure your 10 minute make-up bag contains only those essentials, the rest of which you can scrimp on. Tried and tested products play a huge role in achieving a foolproof result. It takes years to find that perfect concealer and that your lips but better lipstick shade so take your time and don't hurry in this process. The longer you take, the more foolproof your cheat make-up bag will become giving you brilliant results in such less time. For products like foundation and concealer, our advise is to opt for high-end products as what you pay is what you get for, at least for base products. If your base is stunning, adding a dash of colour is an easy task and can be done within seconds literally.
For Foundation, choose one that blends in easily with your skin type and skin colour even with fingers and adds a touch of radiance to your face. Luminosity can distract from flaws and leave your looking awake and younger almost immediately! As for concealer, choose a hydrating liquid one that has a creamy consistency but dries to a demi-matte finish. Quickly dab on the inner corner of the eyes, nose bridge, high points of the cheeks and see your face structure alter drastically.
For eye brow, eye liner and eye shadow, one neutral matte brown can work wonders! Use it with an angled brush to quickly tame the brows, use lightly dusted with a fluffy brush over the lids and slightly dampened as eye liner. Voila! As for Lipstick and Blush, try and get hold of those multi-purpose products that you can use for both. Make sure the colour is such that you're comfortable sporting on the lips and cheeks and the texture is not too creamy or greasy or it won't work.
There you go! For the busy bees and hectic workaholics out there, you can choose sleep any day over vanity with these clever tips and tricks that will help you cheat your way to perfection in just 10 minutes.