2014 Beauty Resolutions You Should Make
January 2, 2014
New Year equals New You! Let's not focus on the cliche but on the hidden message in it which we all can surely abide by. Let's admit that none of us is perfect and were surely not as good with our skin, diet and health as we should have been in 2013. But, we're a strong believer in the it's-never-too-late-to-begin mantra. Whatever your age, health or skin condition, you have a whole new year to correct imperfections and become a stronger, more beautiful you. Bring out your inner health and vitality, radiance and happiness will follow. Enough on us preaching, below is how you can actually achieve it with your 2014 beauty resolutions.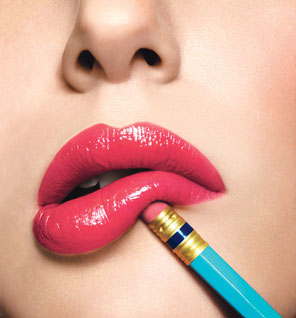 Groomed Eye Brows – This may seem like an obvious one but it's unbelievable how people compromise with eye brows on a daily basis. Attributing it to having less time, unruly brows that do absolutely nothing for your face shape take over. It's one of the most flexible and alterable features of your face that you can actually play around with design according to your liking.
Choose a celebrity whose face shape resembles yours and use their eye brow shape as an inspiration. If you're not sure who you'd like to look like, leave it to your eye brow professional to decide a bespoke shape to bring out your features, make your eyes appear brighter, your bones more chiselled and your face, more lifted!
Hydrated Skin – Your body is made up of 50-75% of water so it's necessary to hydrate it regularly to keep it functioning healthily and happily. A lesser known fact is that water is also a free commodity that works miraculously for your skin. It flushes out toxins from your body, reducing the chances of breakouts and clearing out toxins that may cause a breakout.
It's fabulous for dry, dehydrated skin, keeping moisture levels intact and allowing skin to look plump, juicy and subtle. Try upping your water intake for just a week with a religious 8 glasses a day quota dashed into your 2014 beauty resolutions and we promise you'll see that glow creeping your face immediately.
SPF – everyday, everywhere – With KIKO cosmetics bringing out a range of products including Winter SPF, it gets one thinking how essential it is even on cloudy, chilly days. You cannot see all UVA and UVB rays, some of which can hit your skin even on non-sunny days without you even knowing. This can cause DNA damage to your skin cells which causes pre-mature ageing, sun spots, wrinkles and fine lines which is the last thing we want.
Hence what your 2014 beauty resolutions list should start with is regular SPF without fail. It's not enough to incorporate it in your foundation or powder as 1 teaspoon is the amount you need on the skin for it to actually work. Find an SPF formula appropriate for your skin and the current climate and you'll thank yourself in 10 years time.
No more scaly feet! – All that walking you have done in 2013 calls for some serious treat for the feet. Make it a 2014 beauty resolution not to ignore them this new year. It carries the weight of your entire body and the least you can do is to give it some TLC with a pedicure and a stress relieving foot massage or reflexology. Get rid of that chapped flaky skin, hard cuticles and grubby looking nails. Start prepping and preening from now and come summer, you'll love flaunting cut out boots and strappy gladiators.