Makeup Trends: The shades that will rule
February 1, 2014
Makeup Trends
Spring runways, advertisements and new fashion and makeup trends teach us a lot. Hence we've studied hard and picked our favourite hues of shades from what will rule the makeup sector this year. If you're like us and want to be donning the most fashion forward makeup pieces, read more for our favourite picks on 2014 makeup trends.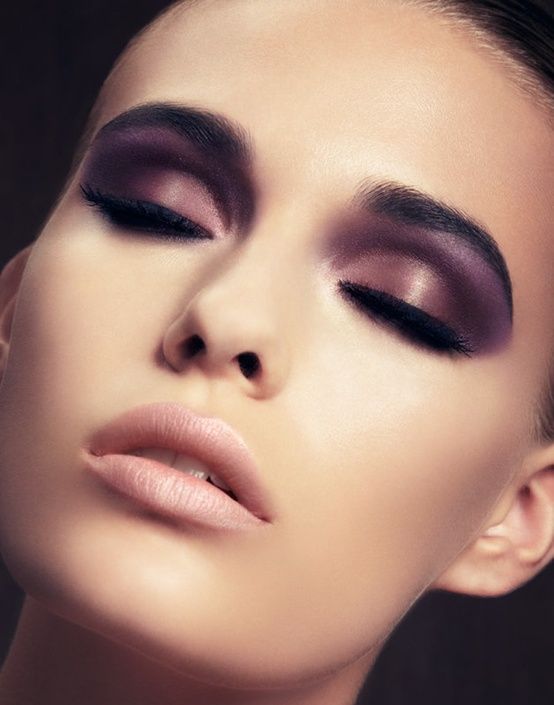 Lilac will dominate. Whatever the colour palette of the designer on the runway for their apparel, we saw them choosing this particular shade to dominate the faces of models be it in London, Paris or New York. The once termed retro shade that was apparently seen as something only 'grannies' would sport, is now the be all and end all of the fashion and make-up industry. They have made an appearance with a bit of a smoked out, dusty grey tint to them making the shade appear more contemporary and fresh.
Who doesn't like a new take on an existing shade? Also, keep it looking glossy and stained so we'd recommend either a cream or liquid formula or if you really like your powder eye shadows, opt for translucent pigment with an undetectable finish for seamless blending. You really don't need to match it with your apparel – whether you're sporting browns, blacks or whites, it will compliment it all.
Gold highlighters have made a comeback. Gone are the days of pink toned, blue based, silvery highlighters. Whether you're a dusky beauty or someone with an English rose of a complexion, dig out your golds, bronze and sun kissed illuminators to look runway savvy and up to mark with 2014 makeup trends. Use eye shadows as gold highlighters on your cheeks and skin if you don't want to invest in new pieces.
Powdery textures and loaded shimmer will all work just as well. As Spring/Summer will greet us soon, let that sunlight catch the three dimensional shimmer particles and allow you to glisten like a bronze goddess. A perfect shade for instantly warming up any complexion. Dust a generous amount on the inner corners, nose bridge, cheek bones and cupids bow to mimic a radiant complexion like that of a supermodel.
Cobalt blue liner is the rage. Makeup Artists back stage were found carrying out all hues of cobalt blue on back of their hands testing it out on models. Floating cat eyes were quite popular but as they are not quite easily wearable for obvious reasons, we definitely recommend playing around with a bit of cobalt liner. Whether you have the rich shade lying around in your eye shadow palette unused or have an eye pencil in the edgy number, this is the time to grab it.
Make a sleek line or smudge it for a bed head effect, all depends on where you're headed to and how you're feeling. But we can assure you that it's the easiest way to upgrade your look for 2014. Ditch the regular browns and blacks and those outdated pastels and rock the grungy and mysterious cobalt blue to bring out your eyes and lift up the complexion.
Chocolate Brown Nails. Think roasted coffee or scrumptious pieces of chocolate and replicate exactly that on your nails this season. 2014 Makeup Trends isn't complete without nails and this year it's about effortless, glossy manicure that gets you through the day and lets you switch from the desk to the dance floor seamlessly. Keep it simple, chic and low maintenance yet high on the gloss.