5 Steps to Fabulous Hair
December 18, 2012
5 Steps to Fabulous Hair
Fabulous Hair! The harsh weather in the winter, direct exposure to sun light, pollutants in the atmosphere, damage from styling products, stress and so many other factors can have an adverse effect on the hair, making them literally starve. It is vital to ensure that they are well fed from the scalp to the ends if you're looking to replicate the glossy, healthy locks of celebrities.
Intensive Hair Mask
A normal dose of Shampoo and Conditioner is just not enough to keep hair hydrated, nourished and well maintained. Intensive Hair Masks give hair the extra help it needs to repair and regenerate. Just like face masks, these can be used occasionally however it is recommended to slather your locks in them at least once a week or sometimes even substitute a hair mask for a regular conditioner.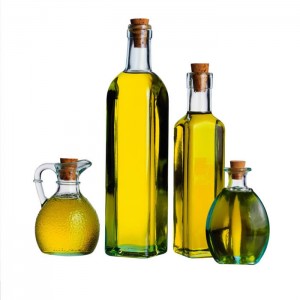 Hair Treatment Oil
At one time it was almost impossible to get the modern women of today to cover her hair in something greasy like oil. However as times and technology advanced, the texture of the hair oils got thinner and less greasy, making them a rage as a 'treatment' product. From Moroccan Oil, Macademia Oil to Argan Oil, the possibilities are endless. Primarily they are supposed to be used at the ends of damp hair to reduce styling time and make hair dry quicker. However they are jam packed of natural oils which add a glistening shine to those locks, seal in the moisture, remove tangles, tame fizz and overall provide a slick hairstyle.
Heat Protection Spray
If it is impossibly for you to ditch you heated hair tools such as heated rollers, curling tongs, heated brushes, hair dryers, crimpers and hair straighteners then it's good practice to religiously and generously spray the hair with a heat protection spray. What it does it to create a barrier between the hair and the heated appliance, reducing the amount of damage it would actually cause to the hair shaft. This way you can make sure hair is effectively styled without drying it out of its moisture or increasing split ends.
Treat your dandruff
In many cases, people tend to ignore the scalp completely and just feed the rest of the hair. However if the pores in the scalp are blocked due to dandruff, excess sebum or a mixture of styling products, hair growth will be gradually stunned. It's important to address the issue of severe dandruff to a dermatologist as scalp is a part of the skin on the body however you can also take precautions such as regularly using an anti-dandruff shampoo before using your regular shampoo. Simply massage it into the scalp for a minute and then leave it on for a good 5 minutes before washing it off.
Indian Head Massage
Just like how a body needs massage, similarly there are nerve endings in the scalp that are highly sensitive to touch hence making you feel relaxed and stress free by indulging in an ancient technique of Indian Head Massage. It not only stimulates the blood flow to the scalp, promoting hair growth but also increases the production of collagen in that area. When oil is incorporated in an Indian Head Massage, it makes sure to nourish and treat dry, dehydrated and flaky scalp and acts as food for it.