Tanning Tips this Festive Season
December 15, 2013
Just because it's drab, cold and gloomy outside doesn't mean you have to feel exactly the same eh? The power of lush body care, glamorous make-up, supersized hair and sumptuous skin can give winter blues a much needed slap on the face. If your skin is as pasty looking as a vampire these days due to absolutely no sun hitting your face whatsoever or any possibility of an exotic holiday any soon, then fake tanning is the way to go. Don't let it scare you English roses, with our expert tanning tips, subtle shades, modern formulates brought out these days, there are no chances of you looking like an oompa loompa.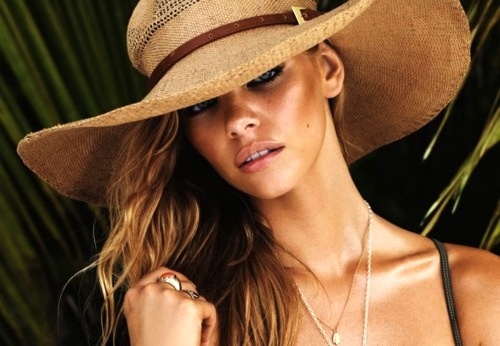 Exfoliate Well
This may seem obvious but you'll be surprised to know the number of ladies and men who indulge in a fake tanning session without carrying out a thorough exfoliation. There are dead skin cells, ingrown hair, flaky, chapped skin on your body that you need to get rid of first before tanning application for a seamless Hollywood red carpet finish. The key is the avoid any tell tale lines and make it appear as natural as possible. We recommend a full body microdermabrasion session at the salon if you're going all out with your sunkissed tan or if you're targeting just the face, then a facial microdermabrasion for a buffed and polished face. The tan, whatever the formula will go on much smoother and apply in a streak free manner if carried out after an intense microdermabrasion session.
Moisture Thoroughly
One you're done with the exfoliation, stop right there, take a minute or two and hydrate your body fully. If you're someone who doesn't like sticky lotions or rich creams, use softly whipped body cream formulations or body butters that are much easier to glide onto the skin without leaving a greasy residue behind. Take advantage of contemporary formulas such as body oils in spray bottle or in-shower moisturising lotions for an even more fuss-free hydrating session. There's no excuse for flaky skin on the knees, elbows, hands and feet!
Choose correctly
Keep your longevity preference in mind when deciding what tanning product to use. There's a tonne of variety out there to choose from, including gradual tans that develop colour every day like a tinted moisturiser and full on tans that last for up to one week without fading. If it's for a Winter holiday or a serious of Christmas parties, then opt for a long lasting tan so you don't have to bother with topping it up and the maintenance involved in making sure it looks fabulous. If it's for a party at work, go easy and opt for something more subtle and temporary which leave room for correction in case of mistakes. If it's too dark, do not worry and head straight for a tan build up remover mitt which works great at buffing away excess build up and erasing any tanning mistake lines.