A Brazilian Glow for Christmas
November 20, 2012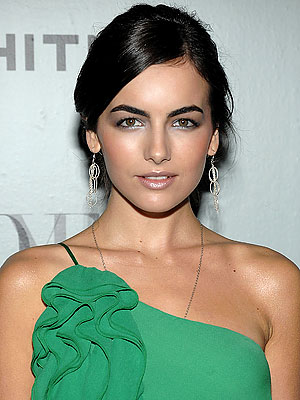 With the party season just around the corner, what better to wear with a sparkly dress than some body glitter around the neck and arms, shimmer around the décolletage and a generous coat of golden tan on those gorgeous legs!
It might sound over the top to you now but come December and the dropping temperatures, you'll soon be in need of things that remind you of the glorious, long summer days and that holiday you spent on the beach and what better than a sun kissed tan and glamorous shimmer to rekindle those memories and feel beautiful and uplifted again.
But how do you go about with a self tan especially if it's your first time? How do you prepare your skin for the body glitter to glide on like a dream and not look a hot mess?
Body Hair Removal for Christmas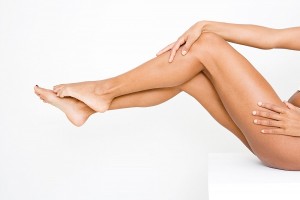 First things first, body glitter and a fake tan will not compliment your body unless it has an even surface area to glide to. If it encounters any unruly peach fuzz or stubborn re-growth in the middle, the results are going to be far from attractive.
Temporary hair removal measures such as shaving and waxing are good as a last minute option but consider opting for permanent hair removal measures such as Electrolysis and Laser Hair Removal in advance as they do require a couple of sessions for you to look flawless in time for the festivities.
Not only will Laser Hair Removal give you more peace of mind as its low maintenance but it works particularly well on stubborn Asian hair that are highly pigmented as well as more effectively on large surface areas such as the arms, back and legs.
How to achieve the Perfect Tan
The second step after achieving a smooth, hair-free body is to get back that summer glow and say goodbye to the winter blues. It is a misconception that women of colour or Asian women cannot or don't need to fake tan. With a tonne of shades and formulations out there, there's something for everyone that can perk you up a little, evening out your skin tone with that Brazilian glow.
If it's your first time self tanning, opt for something like LDN:SKINS gradual tan that develops into a healthy, caramel tone without a hint of orange in it. Don't forget to exfoliate those elbows and knees beforehand for a fuss free application. Fake tanning your arms and legs is a foolproof way to fake a holiday glow!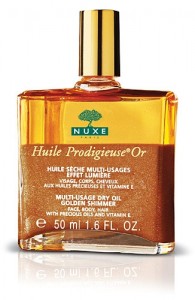 Tips on wearing Body Shimmer/Glitter
To compliment your healthy, caramel skin tone after a good layer of fake tan, body shimmer or glitter is another way to quickly add oomph and glamour to any look.
Arms, legs, collar bone and the décolletage are the main areas that body shimmer/glitter will flatter the most, bouncing off light and radiating glow.
Dry Body Oils such as the Nuxe Golden Shimmer and The Body Shop's Honey Bronze are perfect candidates for a modern, quick coat of shimmer alongside being thoroughly hydrating.