Am I a Candidate?
November 26, 2011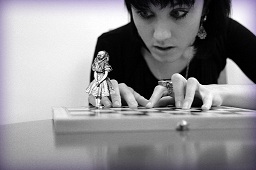 When it was introduced, laser hair removal technology was considered right only for people with a dark skin, blonde, grey, red or blonde hair and those with African-American skin tones. Only such people could undergo laser treatment it was thought. However, with the advent of technology, even other people can undergo the treatment. These formerly 'poor' candidates can now undergo advanced hair removal and get stunning results. The treatment methods are now so successful that at Shumaila's we have to keep updating our 'right candidates' chart. We are trying our best so that it suits every skin type and tone. Although this technique works best for a particular skin type, yet it works on other skin types that were once considered as 'poor' candidates.
Using a combination of traditional hair lasers and radio frequency energy produces astounding results on people with lighter hair follicles and darker complexions and skin tones. At Shumaila's such candidates are classified under the 'neutral' category. However, it is advisable that you may have to consult different providers for the laser system that will give you the best results.
In order to suit the different skin tones and hair types different types of lasers have been developed. Not all laser treatment clinics have these technology employed. However, you can step in to Shumaila's for we have extended our laser technology to suit the maximum range of candidates. The pre-dominant factors that determine the result of the hair removal technique on you are:
Skin type
Hair type
Your will-power to accept the outcome (success rate varies from 40-98% hair reduction)
Investment done by the spa/clinic in laser technology.
Your willingness to undergo the prescribed treatment plan which may ne even 5 or more sessions.
The technician handling the instrument. A well-experienced technician will be quick and efficient.
The practitioner's experience in handling light hair and dark tones.
Under certain medical conditions such as lupus or diabetes, the treatment is not recommended. There are other options in that case such as at-home hair removal treatments which are equally effective though not permanent. The following chart is a guide to making your decision on laser hair removal technology. Always get a second opinion before making the decision.
Laser Hair Removal Candidacy Table
Skin Type
Description
Hair Colour
Candidacy
I
White, always burns never tans
Black
Brown
Red
Blonde
Grey
Excellent
Excellent
Neutral
Neutral
Neutral
II
White always burns, sometimes tans.
Black
Brown
Red
Blonde
Grey
Excellent
Excellent
Neutral
Neutral
Neutral
III
White sometimes burns, always tans
Black
Brown
Red
Blonde
Grey
Excellent
Excellent
Neutral
Neutral
Neutral
IV
White rarely burns, always tans
Black
Brown
Red
Blonde
Grey
Excellent
Excellent
Neutral
Neutral
Neutral
V
Brown, moderately pigmented
Black
Brown
Red
Blonde
Grey
Neutral
Neutral
Neutral
Neutral
Neutral
VI
Black Skin
Black
Brown
Red
Blonde
Grey
Neutral
Neutral
Neutral
Neutral
Neutral