At home facials Tips & Tricks
October 26, 2013
For all the skincare loving, spa lusting, model skin envying peeps out there, there is a way to achieve gloriously glowing skin in the comfort of your home. All you will need is a few skincare gems lying around in your vanity, a good set of sturdy yet firm hands and a incomplete ambition of becoming a therapist. Of course it helps if you have facial tools lying around such as a cleansing brush, a electronic toner and a face polishing device. If not, don't despair as a warm flannel, some hot water and a facial sponge will do the job just right.
First things first, it's important to spend more time after cleansing. Usually it's a habit to devote more time to applying serums and moisturisers but you'll be doing it all wrong if the basic foundation of the skin, i.e. cleansing isn't carried out thoroughly. Get those flannels out and dunk them in hot water (hot enough for your facial skin) with a layer of cleansing balm applied and massaged all over the face in advance. Massaging the cleanser for a good two to five minutes ensures every pore is cleansed and free of impurities, makeup, pollution and bacteria. Using a warm flannel to remove the cleanser works twice as hard compared to your hands. It mimics the tools of the facialist with it's exfoliating action and leaves skin squeaky clean.
We recommend: Dermalogica Dermal Clay Cleanser
Second in line would be an exfoliator. Now this can be selected based on your preference for product textures and formulations. You can opt for a creamy formulation that would hydrate skin at the same time as it polishes it or opt for a gel formula that is high in microbeads that will work hard at sloughing off any dead skin cells. Newer formulations such as AHA and BHA exfoliants containing glycolic acid also come in a cream or liquid formula, skipping out on microbeads completely. They can be applied like a mask and simply left on the skin during an at home facial for 5 minutes and then wiped off with a make-up remover and some cotton wool.
We recommend: Dermalogica Age Smart Multivitamin Thermofoliant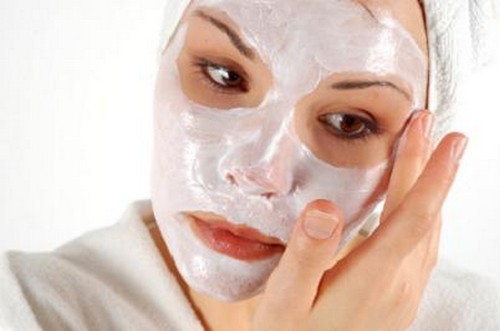 Once your skin is nicely cleansed and exfoliated, it's time for a good old face mask. Used since decades by beauty enthusiasts, face masks is one of those skincare rituals that define the peak of a facial. With so many variety out there, choose for a face mask containing vitamins and antioxidants. If you suffer from dull skin and pigmentation for instance, a face mask high in vitamin c content is what you'll be aiming for. Apply a thin layer first and work it into the skin like you're applying a moisturiser. Some amount of massage at all steps of a facial will never go waste. Once you feel that first thin layer has sunk into the skin, slap on a second generous layer and prepare to leave it on for a good 15 to 20 minutes.
We recommend: Dermalogica Multivitamin Power Recovery Masque
Once your face has been layered in a tonne of multivitamin goodness with the face masks, it's time to give it a nice, relaxing massage. Opt for a slippery moisturiser and one that doesn't sink into the skin quickly, otherwise you'll need to use a lot of product. Facial Oils also work brilliantly at this stage for those of you who want extra hydration and more slip. It's also easier to absorb into the skin and essential oils are known to work quicker than creams. Throw in some pro hand movements such as pinching with your index finger and thumb near the jawline and pulling the toxins away towards the chin area. Massaging underneath the cheekbones and making a fist shape to massage the cheek area.
We recommend: Dermalogica Skin Smoothing Cream
Once you're done with the above process for a good few minutes, it's time for the final step and that's the eye cream. Slather it around the eye area in a wind shield wiper motion to stimulate blood flow. Pat it around the outer corners where you'll usually find crows feet and fine lines and voila – you're done with an almost professional feeling, at home facial using just a few skincare products that you have in your stash. No more excuses for a bad skin day!
We recommend: Dermalogica Intensive Eye Repair