Back to School Skincare & Beauty Essentials
September 6, 2014
Whether you are back to school, college or university this September, here are our hand picked collection of tried and tested beauty and skincare bits that you need to invest in.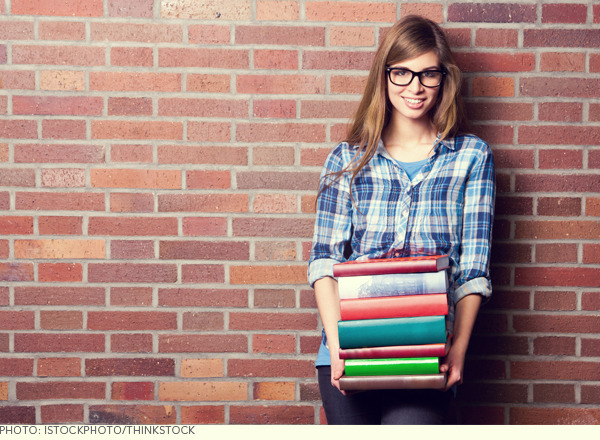 A toner. You will need two, an exfoliating and hydrating one. Don't compromise with alcohol laden, astringent based toners that's burn. Toners are meant to wake up the skin a little hence a little stinging is fine. Make sure your toner is actually doing something for your skin and is simply not an extra step in your skincare. Look for ingredients like salicylic acid, lactic acid and glycolic acid as they actively work at giving your skin a little workout. Moisturiser and serum penetration is highly increased with such exfoliating toners, meaning two birds with one stone. If you like convenience and on the go products, exfoliating toners come in boxed pads as well.
Water Proof Mascara & Liner. The amount of times you must have had black liquid running down your cheeks or jet black flakes lying around in bits and bobs under your eyes, unknown to you! However obvious it may seem, most students avoid opting for water proof versions of these peeper brighteners due to their less effective formulations. With new formulas being invented every day in the beauty industry, no more spiky, thin lashes with a waterproof mascara or extremely glossy eye liner using a waterproof version of it. If you're too much in love with your non-waterproof mascara, pick up one of those waterproof coatings that you can get for making your favourite mascara, drip free!
Tooth brush and some hair spray. An awkward combination to have with you in your travel make-up bag to school but it's truly a saviour. Whether it's baby hairs, split ends, fly aways or frizz that's making your mane unmanageable, there's nothing this handy duo cannot solve. Simply keep a travel hairspray in your bag so the dinky size does not occupy much space. As for a toothbrush, just grab a spare, unused one, preferably with shorter handles and longer bristles and you're all set to achieving sleek hair, everyday. Spray some of the hairspray on the toothbrush and tame away any unruly bits for a polished look after PE, run for the bus or simply after a windy encounter with the weather.
Bobby pins. Spray them with hair spray or dry shampoo to keep them gripping to your tresses for longer. Always keep the wiggly bits facing downwards so they can adhere better. Whether it's giving your pony tail some height, help keep your bobble in place, create that massive beehive poof on the crown area or create the most popular school hairstyle, the top knot, you'll need bobby pins every single day. The more you play around with them, the more comfortable you'll get at creating different hair-do's. School is the perfect place to experiment with hair and show off your hairdressing skills and bobby pins can be your best friend when it comes to doing that. Head over to YouTube to watch a tonne of teens displaying a million ways in which you can style your hair for school.
Hand cream! The most unglamorous thing to have in your make-up bag for school, a hand cream with built in SPF is a must. The amount of times you'll wash your hands at school is uncountable. Don't leave those hard working hands dry, parched and ready to age. A built-in SPF will ensure you age gracefully, although that may seem like a long time away. You will thank yourself in your early 30's! Choose a hand cream with moisturising and brightening ingredients with a non-greasy formulation. If possible, select one with a little concentration of hyaluronic acid shot in to keep hands plump and smooth.