Beauty Routine To Undertake While You're Travelling
July 27, 2014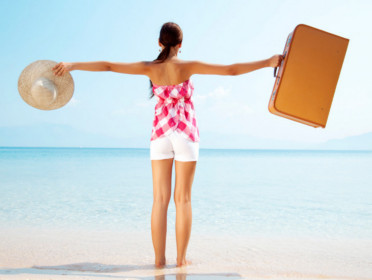 The chances are that you already have a beauty routine that you undertake at home in order to look after your skin and hair. This is all well and good, but when you're travelling you need to think a little differently. It can be hard to keep up with any regime while you're on holiday, so you need to make sure that the beauty treatments you do work to the best of their ability. Also, travelling and holidays are a great way to actually invest a little more time and TLC on your much ignored body exfoliation and cuticle polishing needs. Don't pretend you don't have those few hours spare whilst relaxing in your hotel room!
What To Take
Remember that if you're flying then the amount of products you can take in your hand luggage will be limited. Make sure you check with the airline what the rules are and pick and choose your products accordingly. We'd however suggest popping in that mini manicure set you've never used, that foot buffing tool that's been gathering dust and that scalp exfoliation tube that's still sealed. We're all guilty of buying products and never getting enough time in our daily lives to use them. Relaxing getaways are the perfect time to get some use out of them and treat yourself.
Looking After Your Skin
The products that you use need to be suited to the weather conditions for where you're travelling to. So for example if you're going somewhere hot then you want to make sure that you don't use products that are going to dry your skin out even more. Sulphate-free soap and products that do not contain alpha hydroxyl acids are good for this. It is even more essential that you take off your make-up at the end of the day and cleanse your skin properly. Look for moisturisers that you can leave on overnight, to help rehydrate your skin.
We'd suggest throwing in that facial massage roller and sheet mask for to get some lymph moving around the face area, de-puff and detoxify. Sheet masks will perfectly suit any holiday beauty regime as they have extravagant skincare written all over them.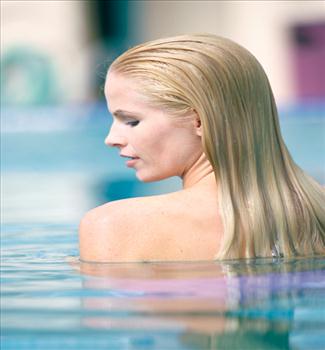 Amp up the Hair Care
With hot weather your hair is likely to be hit hard so make sure you look after it. Although you might not want to take up valuable space in your luggage with lots of beauty products it is worth packing a good quality leave in conditioner so that you know it is going to be well looked after in the sun.
If you have long hair then tying it back or plaiting it is a good way to make sure it is well protected. Making sure that it's covered up when the sun is at its hottest in the day is also essential.
Slide in that unused scalp exfoliation mask that you once bought to get rid of scalp skin build-up but never got the patience to have it slathered on your head in your daily life. Your tresses will surely thank you for it as it will help boost stimulation around the area, improve blood flow and better your hair growth, voila!
Indulge in some Extra Rinsing
You are probably used to just washing your hair as and when you need it however on holiday this is not enough. If you go swimming in the sea then you need to make sure that you rinse it with fresh water as soon as you can, to get rid of the salt and stop it from drying out your hair.
Holidays and travelling are the best opportunity to invest in a Clarifying shampoo for your beauty routine. Although meant to be used sparingly, these products help strip hair of access build up in the form of chlorine, chemicals and mineral deposits. Something you'll surely need after a dip in the pool or a day spend at the beach.