eye brow shape! Bespoke Eye brow grooming for your face shape
December 21, 2012
eye brow shape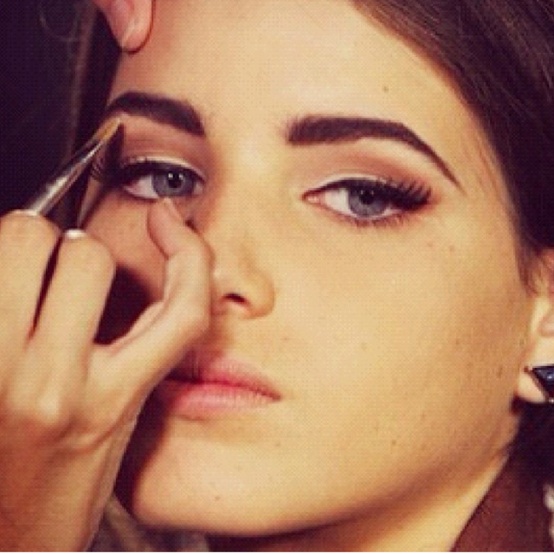 They say eyes are the windows to one's soul, then eye brows would naturally be the frames to those windows now wouldn't they? Uncountable women even today make classic mistakes when it comes to make-up, such as wearing a foundation substantially paler or darker than their skin tone, using a dramatic lip liner or simply ignoring their brows, leaving them to its unruly self in this case.
Did you know your eye brows are responsible for shaping your face and making it appear wider or slimmer than what it actually is, depending on the brow shape you opt for? Think about those models you usually see on the runway and notice how their full yet arched brows compliment their high cheek bones perfectly. Ignoring brows completely not only means you are failing to wrap up your look but at times can make a person appear older than their real age.
Find your perfect eye brow shape

Arched? Rounded? Angled? Straight? First of all, make sure it suits your personality and that it lets you shine through as a person. You should be comfortable with it and not the beautician who is threading the shape for you, although suggestions should always be welcome if you're unsure.
Secondly, the purpose of a brows is to compliment your face shape and bone structure. Make sure it brings out your features and helps conceal your imperfections, drawing attention to the positive elements of your face. For instance, an angled brow can immediately make a face appear slimmer, especially if the arch is at the end of the brow than the middle.
Moreover, the gap between the two brows should be abundant to prevent an unnatural, unfriendly or angry appearance. It can also help your eyes appear far apart if you have closed set eyes or vice versa to create a similar illusion.
Popular Eye Brow Make-up products
Smashbox Brow Tech To Go
Sleek Eye Brow kit
Cosmetics A La Carte Brow Ink
Anastastia Beauty Express
HD Brow Palette
Shu Uemura Brow Pencil
Make Up For Ever Aqua Brow
Enhance your eye brows with Make-up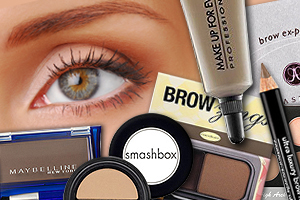 How many people have you seen with immaculate make-up, hair style and clothes but with unruly or scanty brows? If you have naturally curly brow hairs, make sure to tame them with a brow gel. If you want to add a pop of colour, then opt for a coloured brow gel to suit your brows as well to cover any scanty spots where the skin peeps through.
On the other hand, if you are one of those people with very fine hair growth and want fuller looking brows, fill them in with a pencil, gel or wax. There are a variety of brow products out there so choose the one you're most comfortable with to sport in the public. Fuller brows can immediately give the appearance of an innocent, younger looking face so the bigger the better, when it comes to modern brows.
If you have shaky hands or are not very precise with drawing your eye brows, use stencils that are easily available with many brow kits and draw in the shape that fits you best.