Laser hair removal is one of the most common cosmetic procedures to rid the body of unwanted hair. Whether it be the face, the arms, the back or another problem area, laser hair removal is a safe and effective hair removal treatment. If you are a man tired of having to shave or wax your unwanted body hair, then read on to learn the many benefits and the how-to's of undergoing laser hair removal treatment at Shumaila's.

What is laser treatment?
Offering impressive results and minimal pain, laser hair removal works whereby a state of the art laser emits highly-concentrated light into hair follicles. When the light pulses touch the skin, the light's energy converts to heat thereby disabling the hair follicle and preventing future hair growth, meanwhile leaving the surrounding skin undamaged. The laser hair treatment is repeated until the hair stops growing completely.
Laser hair removal can be performed safely on many parts of the body, including:
Face

Shoulders

Arms

C

hest

Back

Legs

Buttocks
At Shumaila's, we use the award-winning Soprano ICE Laser Hair technology. The Soprano ICE is one of the first lasers considered safe for all skin types, and is FDA-approved for darker and tanned skin. The Soprano ICE offers the most complete and effective laser hair removal solution on the market, as it allows us to treat the widest range of patients and hair types, all year round.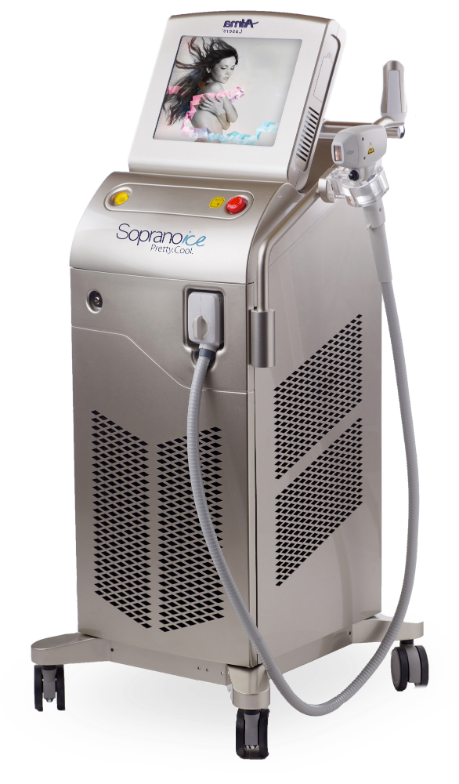 The team at Shumaila's is highly trained in laser hair removal, and our advanced laser technology is proven to be safe and effective for all skin types. Our prices are competitive and when you purchase two different packages you will receive the third one for free.
What are the Pros of Laser Hair Removal?
Unlike other forms of hair removal treatment, such as shaving and waxing, laser hair treatment does not remove the skin. Instead, laser hair treatment is an advanced technological treatment that alters the way the hair grows so that it comes back finer and slower. With each treatment session, the hair will be reduced further, and once you have finished a course of treatment, you will achieve the highest degree of permanent hair reduction possible.
With treatments lasting anywhere from only eight to thirty minutes, consider how much time you will be saving from your daily shave?
What are the Cons of Laser Hair Removal?
Whilst laser hair removal is one of the longest-lasting solutions to unwanted hair, it does not guarantee hair will be gone for good. Hair may return thinner and lighter, and it's only with a course of treatment that desired results will be achieved.
Although the pain is minimal, it is worth mentioning. Whilst everyone has a different tolerance to pain, it can be explained as a slight warmth to the body. The Soprano ICE laser that we use is virtually painless and is sometimes called "pain free".
Post-treatment, a subtle flush or redness may be common, although this will subside shortly after treatment with the use of an icepack. It is advised to stay out of direct sunlight after receiving your treatment so the sun's energy isn't absorbed into the skin which could result in burning. Of course, the professionals at Shumaila's will discuss in detail how to care for your skin post-treatment.
Body hair grows in cycles, meaning multiple sessions covering a few months may be required to clear the hair completely. During your consultation, a member of our team will assess your condition and confirm how many laser hair removal sessions may be needed.
Final Tips and Tricks
Stick to your treatment schedule as you need to time your appointments to your hair regrowth cycle
Avoid hot showers, baths, chlorine, scented body products and tight clothing for 24-hours post-treatment as this can increase chance of irritation
And finally, always have a test patch to determine whether you have any sensitivities to the procedure

If you are concerned about your body hair and would like a no obligation consultation with one of our trained staff, why not contact us? Don't worry about unwanted body hair any longer, at Shumaila's we will help restore smoothness to your body and help you get the long-term results you've always wanted.