Botox – what have you got to lose except your wrinkles?
May 15, 2013
It is one of the most popular non-invasive cosmetic procedures, but for a number of people who may be considering Botox it can be a big step. One thing for certain is that Botox can help you look and feel younger, but is it the right treatment for you? At Shumaila's we get a lot of questions from people enquiring about Botox injections in London and Essex so we've taken the time to answer some of your Botox related queries.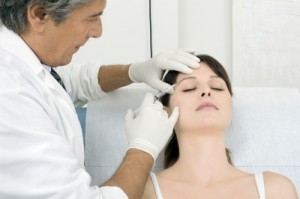 I'm not old enough for Botox am I?
Basically as long as you are over 18 you can get Botox but a lot of people assume that you have to be quite old before it is worth it. However, the moment you begin to worry about wrinkles and fine lines then Botox could be a good option and as it makes your skin look younger and rejuvenated you will also feel far more confident in your own skin. So it really is for everybody and it will make you feel like a new person.
But I am a man, is Botox suitable for me?
Botox is no longer the preserve of just women. In fact, in an ever competitive job market and with the divorce rate increasing, more and more men are opting for the anti-aging jab. With the likes of Simon Cowell and Gordon Ramsey admitting to getting Botox the stigma surrounding the treatment for men has well and truly lifted. A lot of men want to remove vertical lines between their eyebrows as well as smoothing the appearance of wrinkles and fine lines, as they realise looking good as they age is not just something for women.
Will it hurt?
This is probably one of the most frequent questions we get asked at Shumaila's – will Botox hurt? Well, because the needle used is so fine it really is a virtually pain free procedure. In fact some people liken it to a small sting and when you consider that the result is younger and firmer looking skin surely that is a small price to pay.
Is there a recovery period?
Because Botox is non-invasive there is very little downtime. When you first get Botox done you may see some small red bumps where the injections take place but these disappear within about 15 minutes and you should start to see the results in about three days when you should notice an improvement in your skin's texture as well as the smoothing of any lines and wrinkles.
What's more, if you get Botox injections in Essex and London at Shumaila's you will be seen by a qualified practitioner who will be able to access the best treatments for your needs in a clean and safe environment – so you will leave feel younger and more refreshed. So why put up with those unwanted wrinkles and fine lines when with a simple non-invasive procedure you will feel like a whole new person? There really is nothing to lose except your crow's feet and laughter lines!