BRIT Awards 2014 Beauty Trends
February 20, 2014
Soft Nude Lips – From Ellie Goulding to Fearnne Cotton, we say a lot of soft nude lips hitting the red carpet at the BRIT Awards 2014. It's such a refreshing change when celebrities ditch the typical red lip for a more wearable nude one. We noticed a bit of a peachy kick into the nude lip making it just perfect for Spring/Summer months. Wear it matte or thrown on some dash of gloss on top for that juicy, just-exfoliated and buffed look.
Slick Black Liner – Although an overdone look, celebrities just cannot stop donning this cult favourite makeup look. From Kate Moss to Katy Perry, a tonne of black liner smudge around the peepers seemed to be a red carpet and after party favourite. Worn in different way, some in a graphic artsy format, whist some in a neat defined manner and some donned on the lower lashline, it all goes to say you cannot have enough black liquid liner in your vanity.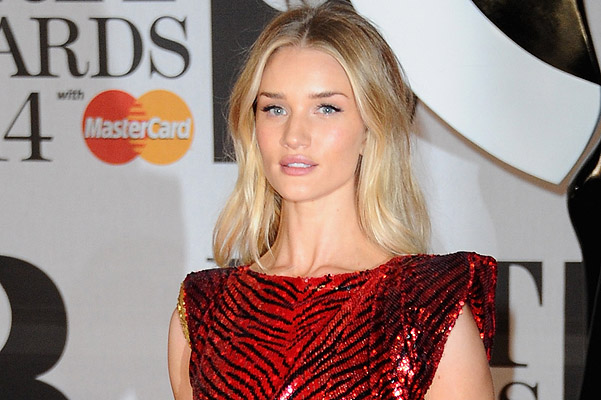 Peachy Tanned Cheeks – Ditch those pinks and reds and dig out those bronzers and terracotta blushes to add a peachy hint to the cheeks. Celebrities on the red carpet seemed to scrimp on blusher at the BRIT Awards 2014 and instead add a veil of colour to the face with a generous slap of peachy-bronze blusher. Paired with nude lips and bronzed eyes, it was actually quite a classy look that can be donned during the day or glammed up for night time. Kylie Minogue and Nicole Scherzinger both rocked warm cheeks with their contrasting complexions. Seems like a versatile look that will be a staple for the coming months.
Bold Statement Lips – Dark or Pastel? You choose! Lorde from the Royals fame wore a deep black lippe that was matte. Her grungey hair and pale skin somehow seemed to work the unusual lip quite well. If you'd like to sport this celebrity trend to a night out, we'd suggest mixing some black lipstick with a dark red to achieve a deep mysterious colour. The hint of red will make it wearable whilst still keeping the edge alive. As for pastel lips, it can surely be a difficult lip to pull off considering the amount of backlash Jessie J received for her quirky choice. We quite liked it and to make the look work, be sure to pair with with bronzed cheeks, teracotta eyes and a nice matte face.
Undone Loose Waves – From Rita Ora to Rosie Huntington-Whiteley, undone waves made a splash at the red carpet this BRIT Awards 2014. Let down to look carefree and young or put together in an effortless side braid, this was the hairstyle of choice for a majority of A-listers at the Awards this season. To replicate the easily wearable red carpet look, all you need is a large barrelled curling iron to wrap around those tresses or heated curlers that do that trick in 10 minutes before you head out of the door.
If you have a wedding coming up where you'd like to replicate a similar celebrity look or have a special night out to attend where you'd like to look your best with flawless party makeup, leave your hair and makeup worries to the pro's as we take care of your Bridal Makeup needs.