Brow Power: How to get HD Brows
June 30, 2013
Brows are one of the most ignored aspects of the face and not even counted as a facial feature that's important by many. What most people forget is that they are actually a vital aspect in framing the face, making your face look slimmer and more angular, enhancing your contours, framing your eyes whilst making them pop and giving you a supermodel look from a girl next door.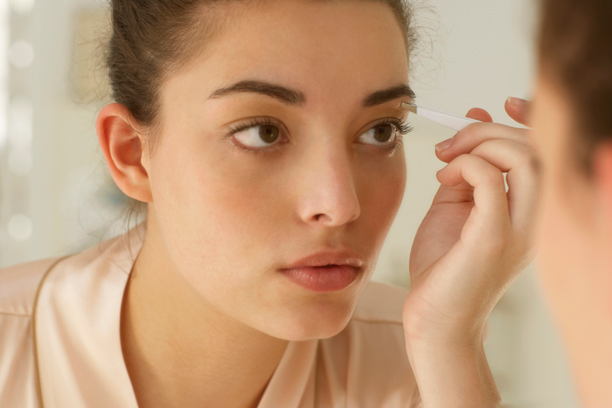 Threading Brows is an authentic, traditional method of giving brows that precision and a re-shape. If you are growing out your brows or want to drastically alter their shape or perhaps mend a brow mistake you did previously, threading can be a fabulous way to give them a much needed revamp. It's painless if you visit the right brow technician and can change the shape of your face in minutes.
Waxing Brows can be an alternative to achieving HD brows for less as it tends to get rid of the smallest of hairs in the least amount of time. It is specially useful at pulling out small fine hairs that you can miss out during tweezing at home. Precise coverage and a longer lasting solution is what you can expect with Brow Waxing, making it one of the most popular brow shaping techniques in town these days.
Tinting Brows is the option people go for once they have achieved the perfect shape of eye brows and are happy maintaining it that way. Once the shape and maintenance is sorted out, you might want to work towards achieving the perfect colour that enhances the shape. If you are light headed, you might want to go for a slightly darker colour to pronounce the way your brows look in pictures. If you have coloured your hair, you might need to compliment it with a similar brow colour to avoid it from looking fake. Brow tinting which usually lasts for 4-6 weeks can also help eye brows appear thicker, texturised and more fuller that what they naturally are.
Filling Brows with a brow powder or a sturdy pencil is the final step you can deploy in achieving those perfectly glamorous, Hollywood brows. After achieving the perfect shape and colour, you can then draw and sketch arches depending on what make-up look you are experimenting with. Such products also work well for brow maintenance, during the period between threading and tinting.
On the whole, brows can make or break your look depending on how much time and effort you have invested in them. As they say, if eyes are the windows to the soul, eyebrows frame those windows so make the most out of the beautiful feature.