Chemical Peel for Acne Scars – The Best in London
December 15, 2014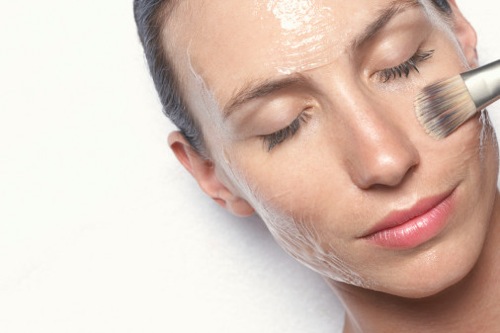 With chemical peels rising in popularity during the end of year, it's time to dissect it's benefits especially when it comes to acne scars. Why are chemical peels so popular during December and January? There are a variety of reasons. End of year can trigger a mid-life crisis in many people, a similar one that triggers during milestone birthdays. Thoughts like what have I done with my life can start cropping up. And indirectly, beauty is the automatic response to counteract these thoughts. Especially as appearance is one of those things people find affordable, accessible and something they are in control of.
January trips to skin clinics are usually triggered by people's inability to keep up with New Year resolutions (we're guilty!) and in return, opting for a skin treatment as a feel good option. Whereas in reality, hitting the gym might be the better alternative? We're not judging as skin treatments can do more good for your morale than appearance according to a recent survey carried out out in Britain.
Opting for a chemical peel for acne scars during the beginning of a new year can be a great start for your skin. It's something you're more likely to stick to if initiated at the start of a brand new year. If you have been one of those people who have always wanted to dip your toes into the world of chemical peels, there has never been a better time. People can be sceptical due to the myths associated with chemical peels, the name itself which can appear to be a little daunting or that they might not be suitable for sensitive skin at all.
It is true that some chemical peel for acne scars can be slightly harsh on sensitive skin but the latest introduction by Dermalogica has come with its breakthrough technology to solve the problem. Termed as the BioSurface Peel, it works by layering the active ingredients to customise it for every skin type. Depending on the skin type, your therapist can then adjust the quantity and intensity of ingredients that go into your skin peel.
Although still a chemical peel for acne scars, instead of simply using acids in ingredients, Dermalogica also incorporates enzymes in the mix after carrying out extensive research. The unique point of the facial is it's layering system which makes it a revolutionary one to try out. Using a maximum of five layers of acid on normal skin type that suffers from pigmentation and acne scars for instance, the intensity is at it's highest demonstrating quicker and fabulous results. However for someone with sensitive skin and acne scarring, one to two layers can be used to adapt it to the skin type. Taking into account the clients skin, sensitivity and tolerance, the results-driven facial is the modern way to tap into chemical peels without worrying about any harsh side effects or scarring.
Creating a tailor-made skin peel based on how much your skin can handle, the chemical peel for acne scars relies on research driven products and professional expertise at delivering stunning results. A new release, it's the hottest treatment at present in the beauty industry and is expected to be a celebrity favourite quite quickly.