Christmas Beauty Gifts: Beauty Treatments!
November 27, 2013
From luxurious de-stressing treatments, instantly beautifying sessions to miniature va-va-voomers – there's something for everyone in the beauty treatment category when it comes to Christmas Beauty Gifts. Why not liven up someone specials Christmas next month by opting for one of our beauty services. Simply book the treatment in their name and surprise them with it in the festive month.
Beauty Treatments we recommend: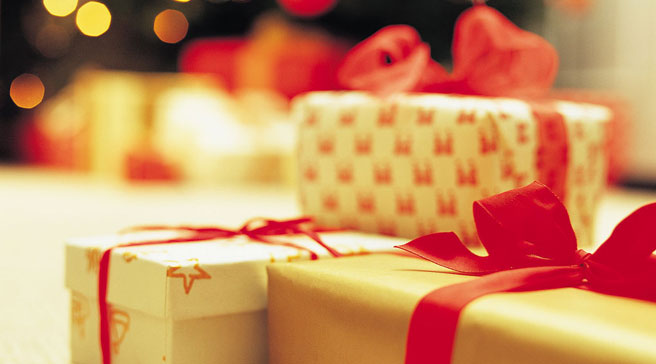 A detoxifying massage: A unisex body treatment, this one's a winner amidst recipients of all kinds. Sore muscles, body aches and stressed out lymphatic system can surely get a treat this festive season. A perfect beauty treatment for any workaholics or busy bees that you may know off. Our professionals will take care of current body care concerns and create a bespoke body massage to suit your recipients age and current lifestyle.
A beautiful blowdry: Everyone loves a blowdry! Whether they admit it or not. People don't get to indulge in one as often as desired due to a hectic work schedule or a manic family life. Give them a reason to relax and enjoy the professionals work on their tresses this Christmas. Whether they want to opt for a classic Kate Middleton or a retro Farrah Fawcett – the choice is theirs!
An experimental eyelash & eyebrow tint: There's always this quirky niece in the clan who likes to experiment with hair colours regularly. Allow them to play around with colours this festive season by treating them to a fun eyelash and eyebrow tint. They can opt for either or you can gift them a combination of both if you feel they'd like to have a monotonous colour on their lashes, brow and hair. Of course it goes without saying, they'd have to be over 18 for the treatment.
A much needed manicure: Just as affordable as a stocking filler, treat a friend or family members hard working hands this festive season. If you know they are a keen gardener, are always found doing the dishes, cooking or just generally working hard – there just cannot be a present present. Easy on the wallet, they'll be able to enjoy polished nails in the festive season.
An anti-ageing facial: For those loving mums, aunties and grandma's is our selection of anti-ageing facials which can be a lovely beauty gift if you're feeling generous. With a range of advanced electronic facials such as CACI and Guinot to fuss-free yet and hands on Dermalogica Facials, you'll be spoilt for choice. Ditch the regular scarves and shawls this festive season and pick something that will truly put a smile on someone's face.