Christmas Beauty Tips: Looks Younger Instantly This Festive Season
December 1, 2013
Yes unfortunately we all age and our skin goes through the process with us. Some blessed individuals hardly show the effects of evil ravages of time and flaunt plump skin even in their 50's. A vast majority of us however, need some help in the lustre lacking, anti-ageing department hence find below our tried and tested christmas beauty tips. As the party season gets closer, social interaction with friends and family reaches it utmost peak and so do women's worries of looking their very best. No matter what your age or skin type, with years of expertise in the beauty industry – we've got it all sorted for you. Take notes!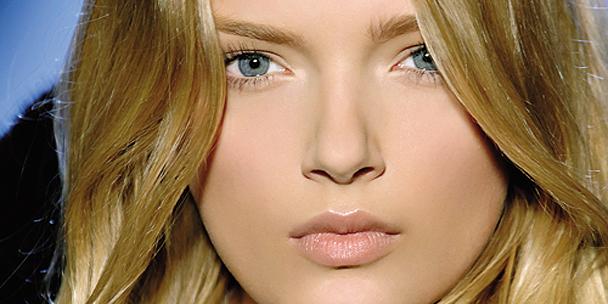 Soak skin in moisture. No we're not suggesting you empty tubes of Hydraluron on your face as that's just a moisture binder. What you need is something more intensive, rich and decadant like an electronic facial that helps these hydrating products get under the superficial surface of your skin.
Something like a CACI Facial or a Guinot Treatment is perfect for dehydrated, puffy face or mature skin that needs a moisture kick. If you're not getting amazing results from a hands-on facial, these electronic facials with their fancy gadgets and microcurrents will seriously revamp skin like no other.
Plump up that pout. With so much chatter we indulge in through our lives, it's obvious that the mouth area has to pay the price after a decade or two. There's only so much you can do with thin, crinkly lips if you're not willing to go down the dermal filler route. However with clever tricks, you can surely give an illusion for an Angelina Jolie-esque pout. Ditch those dark lippies and trendy mattes and dig out colours and textures that will enhance your lip shape rather than mimicking a designer trend.
Light colours such as baby pinks and soft apricots will undoubtedly make the lips look fuller, whereas juicy textures and glossy finishes will reflect back light, adding volume. Don't forget to do a good scrub and exfoliate to prepare for a flawless base for the lipstick to glide on.
Make way for a new barnet. There's nothing in life a new haircut can't solve and that specially applies to the ladies looking to revamp their look for the festive period this month. Be it getting a chop, a few layers added for some swishy hair, a brand new hair colour or just a bunch of highlights – it will make a difference. Learn how to use haircuts and haircolours to make your face look younger.
Sometime the tones of a colour or the way a haircut frames your face can make all the difference in the world. If you're brave enough, bite the bullet and reach for some bangs/fringes. They're not only chic and uber trendy but are great to conceal a larger face or those pesky forehead wrinkles. Two birds with one stone!