Hydrating DIY Face Masks for Winter
January 15, 2013
You don't have to break the bank to keep your skin glowing and hydrating in this chilly weather. Frost bites, chapped, patchy skin and a dull complexion are not rare for this season. Indulge in one of these skin quenching DIY Face Mask at home until its time for your facial appointment with a trained therapist.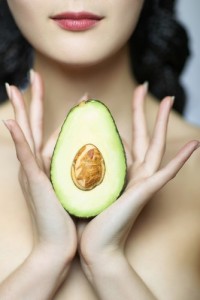 Olive Oil & Honey Mask
Perfect for sensitive to normal skin, Extra Virgin Olive Oil works skincare wonders as it does not clog pores and has been used since centuries for skincare. Honey as we all know is packed with nutrients, anti-oxidants, anti-ageing benefits and anti-bacterial benefits. Combine the two for as often as you like without feeling guilty! If you have combination/oily skin or one that's prone to breakouts, use it once a week for an intense dose of hydration.
Avocado & Yoghurt Mask
Avocado is one of the most acclaimed skin care ingredients in the beauty industry today and it's amazing how it can be used at home for skincare via a DIY Face Mask. It regenerates skin cells, aids tissue growth, contains fatty acids, Vitamin E and moisturising properties that make it essential for the colder months. Yoghurt on the other hand is packed with lactic acid that gets rid of dead skin cells and promotes skin cell turnover whilst acting as an excelling skin hydrator.
Chocolate & Mayo Mask
Sounds good enough to eat? Well it is edible but if you want to keep the weight off your waist and bring back the glow on your face, reserve these ingredients for a DIY Face Mask at home. The Cocoa powder in the chocolate does not only have skin softening and hydrating properties, it is high in anti-oxidants that prevent free radicals from damaging the skins elasticity. Mayonnnaise on the other hand contains egg yolk and olive oil making it a high in E and K, Omega 3 and fatty acids. It rejuvenates skin from within, replenishing its nutrient level.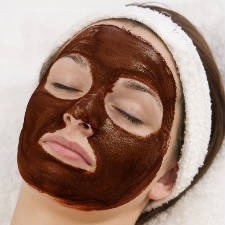 Cucumber & Egg Mask
For slightly more combination skin that's prone to breaking out. Cucumber is basically a complexion improver with high levels of anti-oxidents and water content to balance out problematic skin. It lightens and brightens the skin tone, tightens pores and has superior hydration levels. Egg yolk is known to be highly nourishing whereas the egg white tightens and tones the skin, improving elasticity. Killing two birds with one stay we say!
Sugar & Banana Mask
Banana's are great moisturisers for combination skin as they prevent skin from breaking out whilst its emollient texture provides just the right amount of hydration to where you skin needs it the most. They also make skin baby soft! Sugar on the other hand is not only a natural exfoliator but is a non clogging moisturising that eliminates blemishes and restores skins natural oil levels, whilst containing glycolic acid for maintaining healthy skin.