DIY Wedding Makeup Guidelines
August 4, 2013
Doing you own wedding makeup this season alongside being the bride, then have a look at these tips and tricks that will arm you with everything you need to look glamorous without panicking on your big day. If you have no knowledge of make-up and wouldn't dare to make up your face on your big day, a wedding makeup artist is probably your best bet.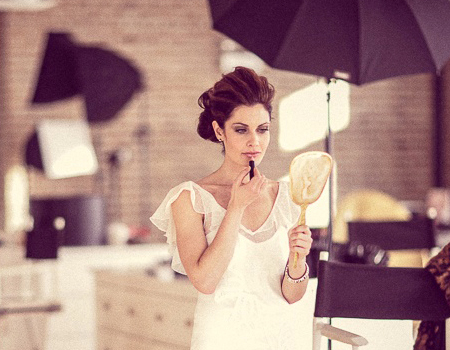 Get into the habit of exfoliating a few weeks before you wedding day to ensure you have a perfect canvas to work on. Exfoliation gets rid of dead skin cells, reveals brighter more even skin and helps at fading any sort of pigmentation, sun damage, blemish marks or acne scars. Not only will it allow you reveal your au naturale self at the honeymoon but will also help wedding day make-up to glide on better and need less covering up with foundation and concealer.
There are two types of brides, one who are comfortable wearing make-up shades and textures that they sport throughout the year and one who like to look completely different on their wedding day. There is nothing wrong with falling in either of these categories as long as you can detect in advance which type of bride you will be, safe or experimental when it comes to make-up.
If you are one of those safe brides, then you may already have a capsule collection of make-up to choose your wedding day staples form. Perhaps you could play up one area of the face such as the eyes or the lips to steer away slightly from your everyday make-up look. As for the edgy, experimental brides out there, pick your favourite make-up trend from celebrities or the runway this season and incorporate it into your wedding day make-up look.
Opt for a matte foundation as it's safe when bombarded with flash photography. If you suffer from extremely dry or problematic skin, a matte foundation will only exaggerate your problem areas and make skin appear quenched. In this case, opt for satin finish hydrating foundation and set it with a powder and a puff.
Using a powder with a brush will only dust it over lightly whereas using a powder puff to dab in the powder will ensure longevity. Don't forget to conceal under the eyes, starting from the inner corner and to camouflage blemishes and scars with the rest of your skintone. Opt for creamy, liquid formulas when it comes to concealers for your wedding day as they blend in well with the foundation.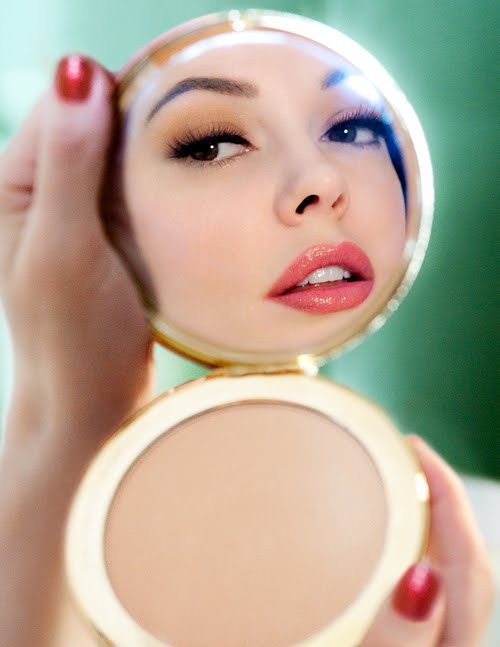 Be strategic with shimmer and shine and restrict it to the high points of the face such as the cheekbones, the bride of the nose, cupids bow and the brow bone. After you have applied a concealer, you can go over with a little bit of illuminator to brighten under eyes but only sparingly as it can reflect back in pictures if applied heavily.
Do keep in mind minor details such as waterproof mascara in case you end up in an emotional outburst on your wedding day and a compact powder and lipstick in your clutch bag in case you need touch ups during the day and before a photoshoot. Minor elements such as eye brows can make or break a look so don't ignore them and give them some love too. Prime before you start applying make-up with a photo ready, long lasting primer that will hold onto your make-up till you bid the crowd goodbye in your ride!