Must-Have Facial Cleansers for Autumn/Winter
October 7, 2014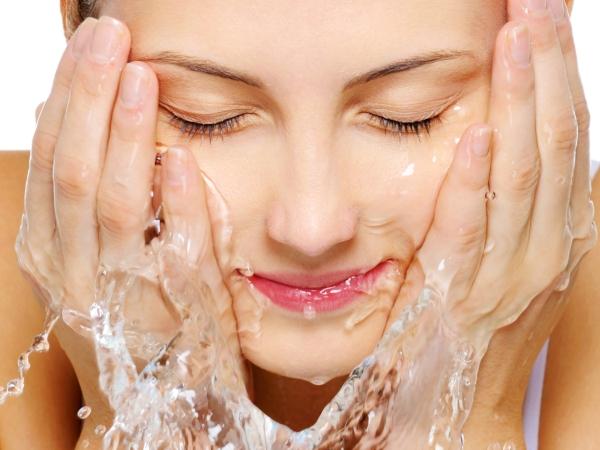 Now that Autumn has dawned upon us, in Game of Thrones style, 'Winter is coming'.
Although we won't have to shield ourselves from unknown creatures from the other side of the wall as seen in the fictional drama, harsh winter winds can wreck havoc on the skin. With Halloween, Diwali and Christmas making Winter a highly festive period, it's even more important to keep skin in sterling condition despite sweet treats and cheat snacks making up the usual diet.
Here we have a lovely selection of tried and tested face quenchers that will wrap up your face in a blanket of hydration whilst you party you way through the colder months.
L'Oreal Derma Gel Mousse. Spot on mousse to cream, gel formula that lathers well for those of you who like your morning face cleansers to foam up a little. Promising a squeaky clean finish, it's designed to resurface the surface of the skin gently to reveal fresh, radiant and even toned skin from underneath. Winter can cause us to exfoliate less naturally and build up of dead skin cells can only end up in a dull, greyish complexion. Get that blood flowing and to the surface of the skin with this gentle yet effective cleanser that's a great A.M. pick.
Clarins Cleansing Milk. Normal to Dry. Having the ability to use this cleanser without the need of water to remove makeup, makes it the first choice for those who're lazy with their skin. A perfect bedside cleanser, all you will need is some cotton wool and it should take off the days make-up in no time. With cleaning milks being a nourishing option on their own, such formulas are great for extremely dehydrated, flaky, chapped skin that needs some extra TLC. Even if you have combination skin, using the normal to dry formula in the Winter months just ensures you've amped up the hydration levels in the skin and adapted it to the current climate. One with pure vegetable extracts, it's something your skin is bound to love this Winter!
Decleor Aroma White C+ Brightening Cleansing Oil. Your dose of Vitamin C in the colder months will never be enough, be it via supplements or topical skincare. So go all out and slather a generous dose of this super vitamin on your skin. Vitamin C is known to work wonders in the radiance department, sloughing off those dead skin cells slowly but surely. A lovely choice for those with lack lustre, dull skin tone as the cleansing oil will start working it's magic from the start of your skincare routine. The oil to cream consistency is also apt for sensitive skin types as it doesn't strip the skin of it's moisture or disrupt it's pH level. We all can do with some brightening and lightening for the festive season eh?
Guinot Hydra Tendre Soft Wash Cleansing Cream. A rich creamy option out of these suggested cleansers, this French beauty is well known to dissolve the most stubborn of mascara's in a jiffy. Providing the advantages of traditional soap without drying out the skin, this kind to skin formula is great if you want something rich and creamy to play with during cleansing time. The consistency of the cleanser allows one to indulge in a nice little facial massage whilst at it. Remove with a muslin cloth and some warm water and voila, it works just as well as any hot cloth cleanser for that evening cleansing ritual.
Adapt your cleansers to your skin type and the current climate to get the most out of them. Just like how you'd change your wardrobe thrice a year, even your skincare needs switching up and there's not a better place to start than good old cleansers.