Beauty Tips for Cancer Patients
September 8, 2013
A cancer diagnosis should never make a woman feel as though she needs to stop pampering herself hence here are our top beauty tips for cancer patients. Women who have been diagnosed with mesothelioma due to exposure to asbestos or women who have been diagnosed with any other form of cancer may feel pretty down. Cancer treatments can definitely take a lot out of a person, leaving them to feel very exhausted and weak. Regardless of the type of cancer or the type of treatment that a woman is going through, she has every right to feel strong and beautiful because that is something she truly is, a beautiful and strong woman.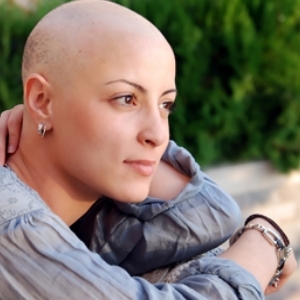 While going through the gruesome stages of cancer the process can leave women feeling down in the dumps. However, there are many different ways for a woman to pamper herself so that she will feel beautiful and confident, even though she is suffering from cancer. Nail polish is just one way for a woman to lift her spirits.
A woman can get a manicure or apply a beautiful shade of nail polish herself. Different colors, particularly bright shades of nail polish, can help a cancer patient become a survivor. Regular facials can also help revive and refresh a pale face and increase blood flow towards the surface of the skin making one look awake and fresh. It can also help in relaxation and work at relieving stress.
While nail polish is definitely a great way for a woman to feel beautiful, makeup also helps. For example, she can wear light radiant makeup that will enhance her natural beauty. Mineral makeup and BB Creams are a great selection for women, especially those with cancer because it is easy to apply and is completely natural, which means it will not cause irritation to the skin at all.
Mineral makeup and BB Creams provides coverage without looking overdone. Makeup provides women with a level of comfort and the feeling of being beautiful in her own skin.
In addition to pampering, fashion and clothing can also help a woman to feel confident. There are certain clothing items, such as that special little black dress, that women tend to wear when they want to feel confident and beautiful. Just because a woman is diagnosed with cancer definitely does not mean that she needs to give up on dressing well, applying makeup, and wearing nail polish. Instead, sticking to a routine of doing these different things can actually help a woman to feel stronger and more confident during her battle with cancer.
With all the beauty products on the market, it is still important to remember that true beauty comes from the inside. Makeup and fashion are treatments to help bring the inner beauty out. Remember cancer can only define take over if it is allowed. Take beauty back and become a survivor.