Freeze those wrinkles and stop the clock with Botox injections
November 9, 2013
Though New Year is a happy time of year, if your half dreading the clock chiming yet another year out because it means you're another year older, then perhaps it's time to take some targeted action to roll back the years a little, in order to give yourself that much needed confidence boost.
You don't need to do anything too drastic, we're not talking full on facelift territory here, but a little sparingly applied filler there or an expertly applied touch of Botox there, can really help to fix frown muscles in their tracks and lay waste to those lines that are spoiling your complexion.
Botox is the celebrities' beauty weapon of choice, and enthusiastic fans of the wonder substance clinically known as Botulinum Toxin A, include Courtney Cox, Nicole Kidman, Jennifer Anniston, and Kylie Minogue.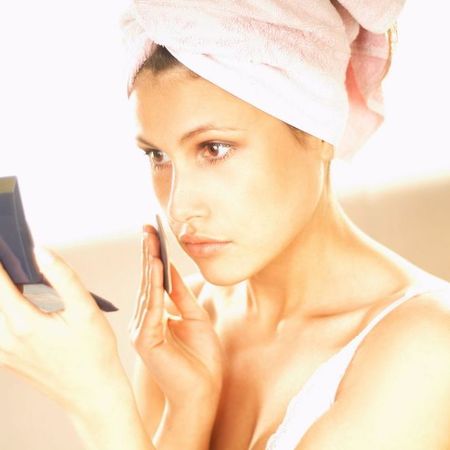 These ladies are all famous for looking naturally beautiful, and are living proof that sometimes even nature can be improved with a little helping hand. When applied properly, Botox doesn't have to leave you with weirdly frozen features, as has often been misreported by the media, but instead should lightly refresh and enhance, by smoothing and relaxing the muscles that create those ageing wrinkles and lines.
Finding a skilful practitioner to do your Botox injections is all important, as it will have a direct impact on the final result, so look around the salon's and clinics in your area to find a place with a good reputation, as this is one treatment you don't want to be stuck with if you are unhappy with the results, especially since it takes three or four months to wear off.
Other celebrity fans of Botox include Terri Hatcher who looks remarkably wrinkle free for her 48 years, Marcia Cross, who played Bree from Desperate Housewives, and even Kim Kardashian, who famously underwent Botox injections on her TV show, Keeping Up With The Kardashians.
If you want your Botox to look its very best, then it's wise to plan to have the procedure at least two weeks before a big event, as after this time period your Botox will be looking at its optimum.
Botox injections are extremely affordable, with most clinics and salons offering treatment under £250 -£300 pounds for one treatment area, and considering the amount of time the treatment lasts and the dramatic effects it has, it makes Botox one of the best investments you can make for your appearance.
If you want to do something to fight the ravages of time this winter, then join Nicole, Kim and co, and make an appointment with a skilful Botox practitioner near you, and face the New Year with a spring in your step and a younger looking complexion.