Get glowing with Victoria's Secret skin
June 1, 2013
Be it Lily Aldrige or Miranda Kerr's skin that you're envying at the moment, Victoria's Secret skin can actually be much easier to achieve that you'd think it is. With a few key steps incorporated into your skin care regime everyday, simply follow them religiously for a few weeks and you'll start seeing that radiant sheen and lustre on the skin.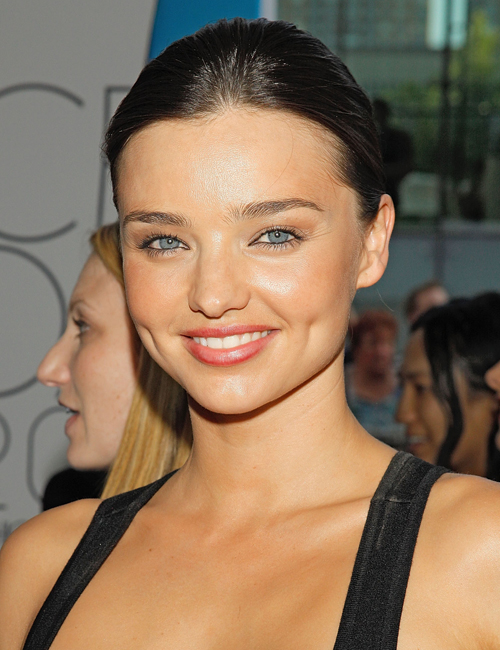 First off, believe in cleansing your face, day and night every single day and your skin will thank you for it. Use a light, fluffy, gel/cream based cleanser in the morning that is refreshing and cleanses your skin lightly from any sweating overnight and to get rid of any white heads that may have formed overnight. After a long day, ensure your evening cleansing regime comprises of a thick cream cleanser, a balm cleanser or a oil based make-up remover. These are all heavy duty and work hard at dissolving make-up from your facial skin and effectively getting rid of any impurities.
Always use a hot cloth to remove your cleanser at day or night. It can be a muslin cloth or a flannel that is of good quality and soft in texture. What these do is provide that added exfoliation to your face and ensure any debris, white heads or flaky skin is removed at this point. Avoid having a common flannel amidst flatmates or family. It sounds but obvious but you'd be surprised how many people don't own a personal facial cloth to use with their skincare. Also don't forget to throw your face cloths in the washing machine every other day.
Another thing that can take you one step further towards supermodel like skin is to avoid breakouts and blemish scars. To avoid a breakout, simply follow a thorough cleanse tone moisturise routine and incorporate glycolic acid, lactic acid and salicylic acid in your skincare products for non-abrasive exfoliation and to give those pores a thorough cleanse every few days. Whether it's a pimple your have developing or acne, you need to moisturise that as opposed to the myth to allow it to dry and stay parched. Parched skin will only product more oils and cause further breakout. To avoid acne or blemish scars, avoid popping that pimple and give it time to repair and heal on it's own. If you keep patience, the spot will subside in a few days time.
Incorporate weekly radiance peel serums, daily fish oil supplements, five minute steam treatment to open pores and encourage blood stimulation in the face and essential oils to boost tired and dull looking skin. Last but not the least, indulge in facial massage. It can be CACI Facial's if you're looking to hydrate, replenish and reverse ageing. Opt for Dermalogica Facials if you have a very particular skin type and want to treat specific problem areas. If pigmentation, uneven skin and blemish scars are you concerns, a MicroDermabrasion facial will suit you best. For a full price list, click here.