Guinot Beaute Neuve Double Peeling Facial in London
December 25, 2014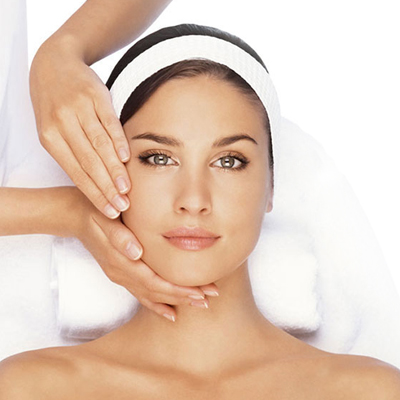 A Guinot Facial in London is a must-have if you are visiting the busy city. Mostly because the French facial is the most prevalent in London compared to other parts of the country. If you haven't heard about the brand, Guinot is a French skincare company with over 40 years of expertise and scientific research into ingredients when it comes to advanced skincare. Their products and services are surrounded around the mantra of being simple and powerful, so it's unlikely to find the brand giving much importance to marketing or packaging. Quite refreshing for a change we say!
An eco-friendly brand, a Guinot Facial in London relies highly on active ingredients when it comes to their skin treatments. Invented by the son of a plastic surgeon, the brand always thrives to achieve results similar to that of cosmetic surgery without having to go under a knife. Did you know only 10% of women opt for facials at a salon compared to a whopping 90% who would sit in a hairdressers chair at the first given opportunity? Most of the time the reason being that facials produce similar results to serums and creams used at home.
We love Guinot as a brand at the salon as they promise to challenge that belief of clients and aim to turn them into loyal fans for life. Guinot Facials in London are sensitive for all skin types but produce potent results, naturally showing clients brilliant outcomes and ensuring return visits.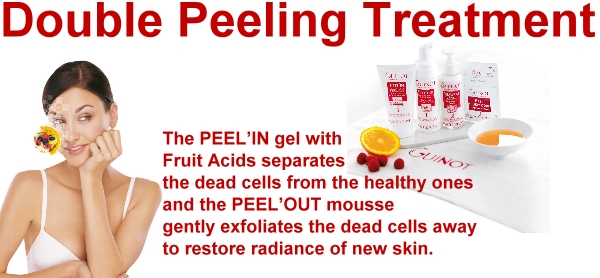 With skin most likely to become lack lustre and slacked on in the TLC (tender loving care) department post festivities, Guinot Beaute Neuve aka Double Peeling Facial is a must-try. Perfect to start the New Year, be it the usual school run or getting back to work – it will help restore that luscious glow, even out things where they seem a little dull and peel out any imperfections ever so gently.
Also suitable for sensitive skin due to their use of fruit enzymes and Vitamin C, it's a versatile complexion picker-upper. Whether you are battling with sun spots, photo ageing, hyperpigmentation, blemish marks or simply dull, uneven skin tone – a Guinot Facial in London is sure to sort out your skincare issues if not your life.
Using a peel in gel and a peel out foam, Guinot Beaute Neuve is a fool-proof complexion brightening facial in London that will make fatigued post-holiday skin look like you've just come back from an exotic holiday!