Hair Inspiration for AW14 from Celebrity Hair Transformations
August 14, 2014
Hair styles and trends are on a continually changed and evolved, allowing hairstylists to employ and show their expertise and skills. Celebrities and film stars often experiment with their hair, whether it is for a new role for a film, or they only want to have some fun and appear different. It is also possible that most of them might go for a change of hairstyle to keep up with the changing trends and maintain their glamorous image, or simply to emerge as a trend setter.
From Naomi Campbell to Katie Perry, various celebrities have experimented with their hair and have become trend setters for common people to follow them when styling their hair. You may inspire yourselves to have luscious long locks or sport chic trimmed hair through our list of celebrities, who may serve as potential hair style trendsetters for the coming autumn.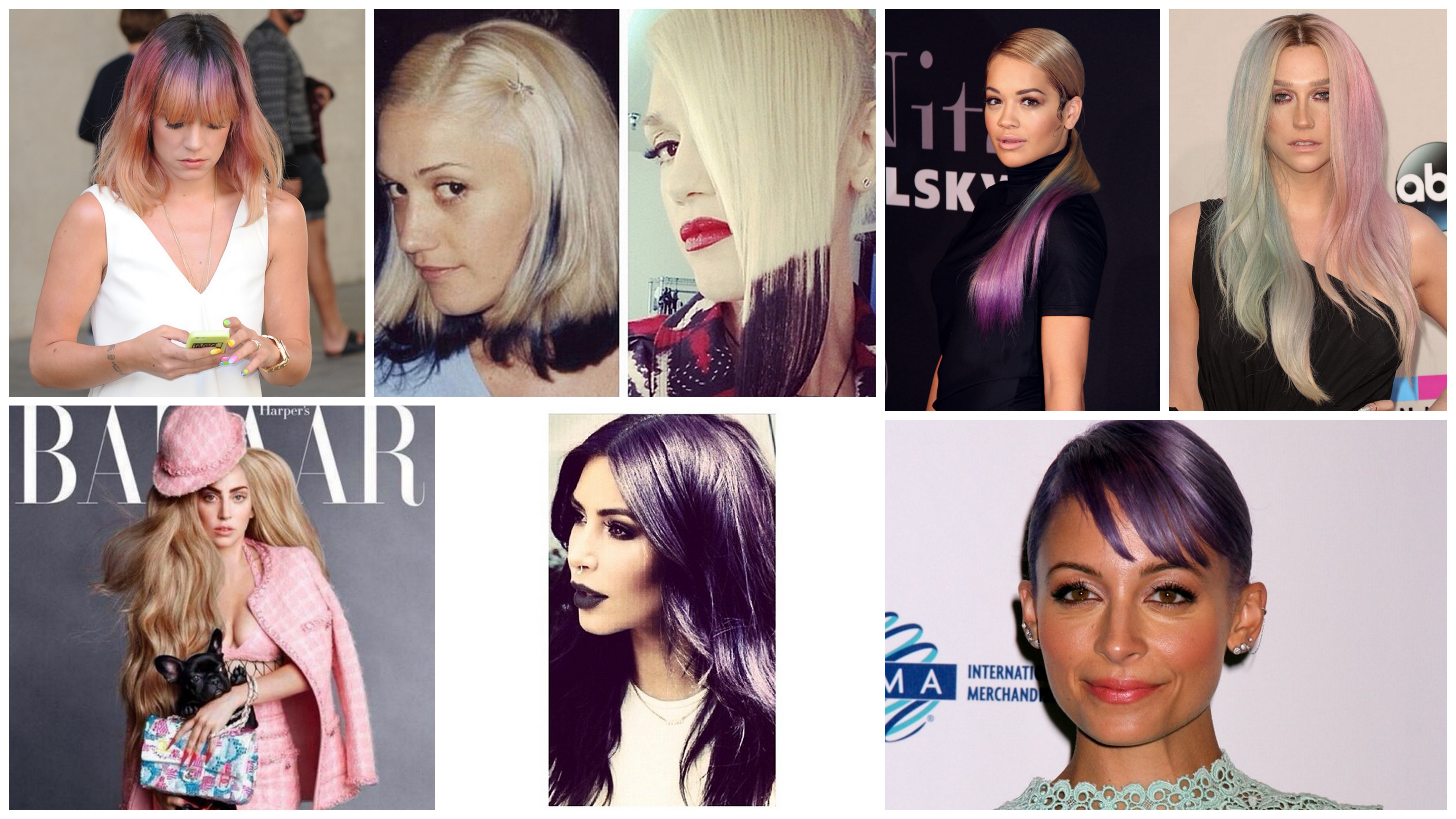 Sienna Miller
To begin with, Sienna Miller has undergone a noticeable transformation, trimming her long locks to sport a trendy chin-length bob cut with a micro-fringe, this coming autumn. Such moppy, unruly bobs are great for end of Summer and beginning of Autumn according to celebrity hairstylists. It's easy to maintain yet lush and flowy to make you feel feminine.
Nicole Richie
Next on our list is Nicole Richie. Nicole Richie has been extremely experimental with the colour of her hair, setting a trend with frequently changing hair colour. She had been sporting a short bob dyed in blue, which she had coloured purple. For the coming season she has maintained the short bob, but the colour has changed from the eccentric purple to a darker shade. Another example of moppy, bushy hair that's effortlessly cool just like above yet a little more daring for those willing to experiment.
Kesha
Kesha though, has changed the colour of her purple hair, but she hasn't let go of her eccentric streak. From strikingly purple to baby blue, Kesha continues to make a style statement. From pastel greens to sky blues, we've seen the gorgeous lady experiment with a rainbow of colours. If you're feeling brave, show your hair colorist a snapshot of the celebrities lusted after locks and revamp your hair for festival frolicking and beach lounging this season.
Kim Kardashian
Kim Kardashian has transformed her wavy, black locks to sport a more gothic style. The way black is now a darker, inky shade with a touch of purple. She posted a pic of her recent look on Instagram, captioned as 'gothic keek'. Now only if this wasn't only a filter! Even if is, the look is easy to achieve and wear for Autumn. It's dark, mysterious and interesting compared to the usual browns and blacks. Perfect for pale skin ladies, it's low maintenance and edgy.
Gwen Stefani
Gwen's bleach blonde hair is no more bleach blond only. The black dip at the bottom of the locks has added more personality to her new look. This is for the crazy hair ladies who want to tone it down slightly for Autumn. If you've already got a bright bold pastel shade slathered all over your tresses, you'd want to consider dip dying the edges to darker colour for a start contrast. Instead of going sharp like Gwen, make it more wearable by asking your hairstylist to blend in the two colours and give it a gradual gradient like effect.
Rita Ora
Rita has too opted to for bleach blond her with a dip-dye. In her case it's lilac instead of black. Being daring enough, Rita has also been seen trading her long blond hair for shorter blond locks with black roots, which she replaced with rainbow coloured extensions. Though her eccentric personality compelled her to shortly change the rainbow coloured extensions to a shade of pink, with her hair trimmed short.
Lady gaga
Lady G continues with her tradition of eccentric styling and has traded her curls for an undercut supplemented with a top knot. Albeit not a hairstyle on it's own, it's some quirky inspiration for a hair-do for the new season, whether it's for a girls night out or a friends hen do. She had also changed her long blond locks to a shade of poisonous green, previously.
Lily Allen
Long and stylish brunette fish tails has swapped places with shorter, red ombre hair for Lily Allen. The look is perfect if you have always wanted that red-head look. The haircut is sharp and structured, the colour is reflective and glossy and the fringe just gives it a more wearable look for office and school. Although not a new colour at all, it's safe yet eye catching at the same time.
Vanessa Paradis
Vanessa is no more seen sporting short curls but shorter, straight hair with a side fringe, covering most of her forehead.
From changing colours to styling your hair short or long, these celebrities are an inspiration for all those who wish to carry a new hair style this autumn. You may choose from our list, whichever idea of transforming your hair style the most appealing, and approach a salon to style your hair for a trendy new look.