Hair Treatments you should experiment with in 2014
January 6, 2014
If party season has wrecked havoc on your luscious mane or you are simply guilty of not taking enough care of your tresses in 2013, then this new year make it a fresh start with hair treatments. Give your hair a much needed detox, give it a break from heated hair tools, cleanse, nourish and pamper to witness glossy, manageable hair that you will thank us for in the near future!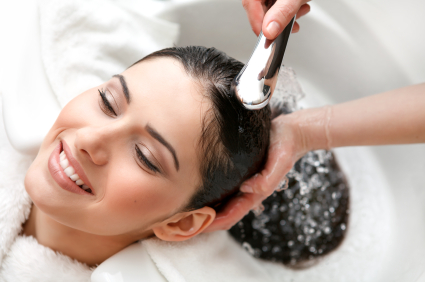 Brazilian Blowdry Keratin Treatment – The perfect hair treatment to add a kick of moisture, gloss and protein in your locks is via a trusty Brazilian Blow dry. It not only smooths your locks, eliminates frizz and make it more manageable but also leaves it truly nourished and conditioned. Superb for long hair that has a tendency to get tangled quite often. A godsend treatment for dry, dehydrated or colour damaged hair, this will leave tresses feeling thicker, luscious and glossy. If you're not one for regular treatments for hair, this is a great one-off one to indulge in every 6 months.
Wash, Cut & Blow dry – A simple, fuss free and undoubtedly effective way to lighten hair, chop off those pesky split ends and quite literally, start fresh! Also a great way to experiment with a new hair styles and get rid of unwanted hair length that you just cannot take care off. A sharp shoulder bob is always chic and fashionable. Add in some flattering feathers and flowy layers to add some bounce and life to your locks. If you suffer from hair breakage or limp, lifeless hair, it can be a good idea to keep hair light and flowy to take stress away from your roots and also make it easy to add some volume around the crown area.
Scalp Derma Roller – If you haven't heard of a Derma Roller before, it simply is a hand held rolling device with a lot of needles embedded on the barrel. Rolling it to and fro on the skin helps revive it, boost collagen production, improve oxygen flow, better skin cell activity and overall result in deeps skin exfoliation. Applying a derma roller on a scalp is a great hair treatment if you are suffering from hair loss or a wide parting or simply where you want to encourage hair growth. It's also great to exfoliate the skin on the scalp for those who suffer from dandruff or other minor scalp conditions that can benefit from skin cell regeration. Increased blood and oxygen flow to the scalp will help promote a healthy scalp and consequently, lustrous hair!
Hair Extensions – Whether it's a beehive hairstyle, a retro 60's glam up-do, a Bollywood inspired voluminous bun or a chunky textured side braid, hair extensions is your answer to achieve these glamorous hairstyles without any long term commitment. Simply add some hair stuffing around the crown area or at the beginning of a bun to add extravagant volume and density. For a side braid exotic princess like affair, hair extensions that come in a long weft of plaited hair is perfect for ethnic occasions, parties and weddings. Let 2014 be the year where you experiment with hair and hair extensions are the best way to dip your feet into the world of hair accessories.