Summer Skincare: How to make skin look amazing this season
June 8, 2013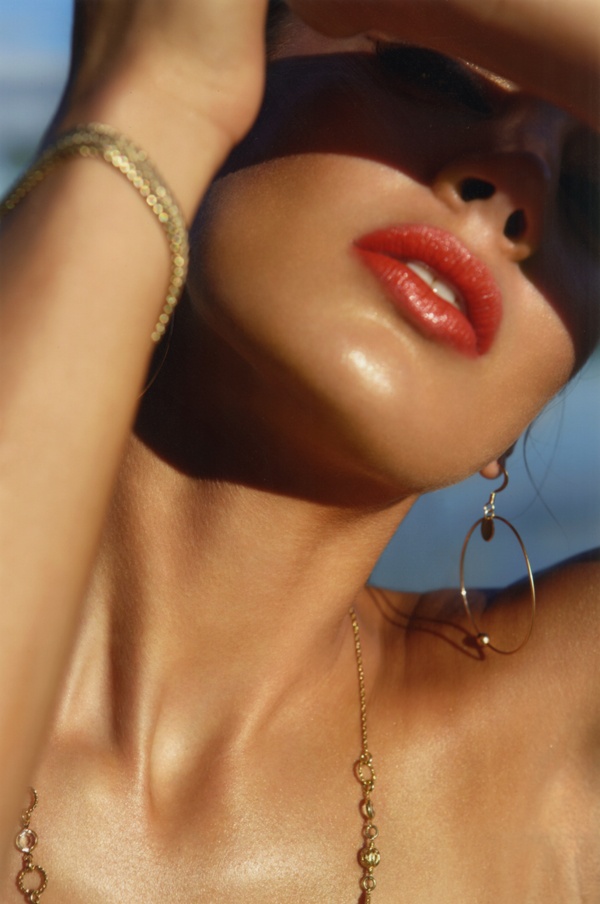 Ice skincare benefits
Use it to take the redness out of an angry pimple by holding it in a flannel, pressed to your spot for 10 minutes. Did you know you can even use ice to de-puff eyes in the mornings. Simply hold it in a wash cloth press around the eye area, especially the dark circle prone under eye areas while you brew your morning coffee and see how it makes eyes look alive and refreshed in seconds.
If you have spare time at hand to devote to summer skincare, while you're preparing a smoothie for yourself, cut in a few pieces of cucumber and put in an ice tray with some water. Once done, you'll have your own personalised cucumber ice cube which you can use to exfoliate the face.
You can also choose to freeze some black tea ice cubes for a stronger effect. A well known beauty regime but still a staple backstage with models is the trick where ice is used to prime the face before make-up application. Use it after your skincare and just before applying foundation. It shrinks pores and leaves a flawless smooth canvas for make-up to glide on like a dream.
Stock up on SPF
You can get primers, moisturisers and foundations all with SPF these days. Instead of only relying on your Sun block, integrate sun protection in all steps of your summer skincare and make-up for maximum protection. Having more than one layer contain SPF means that even if a layer is faded or washed off when in contact with water, your delicate skin is still protected and untouched by the sun harmful rays that can break down collagen in the skin and accelerate the ageing process. If you don't like slathering creams all over your body, opt for spray or oil formulas when choosing a body sun block and spray as often as required.
Our favourite picks from Dermalogica range for the Summer are the Dynamic Skin Recovery SPF50, Solar Defence Booster SPF50, Skin Perfect Primer SPF30, Total Eye Care SPF15, Sheer Tint Light SPF20.
Banish the redness
If you are tired of looking flushed and blushing all the time, the heat from the Summer and allergies are only going to make it worse this season, especially for sensitive skin. There's a tonne of anti-redness powders, primers and foundations in the market that can conceal your redness temporarily yet effectively. Green toned primers and powders in particular are the most effective at combating redness in the skin and turning it into your regular skin colour. Of course the good old calamine lotion is perfect to reduce inflammation.
But as they say, prevention is better than cure. Try and gauge what's causing those flare ups in the first place. Avoid sun exposure and consuming alcohol as much as you can. Ensure you use summer skincare particularly made for sensitive skin types as not all ingredients will work well with sensitive skin type. Lastly, avoid using abrasive exfoliators especially those that contain harsh beads. They will not only spread a breakout if you have any live spots but exaggerate redness. Choose something like a liquid exfoliant to use few times a week so your skin feels renewed and looks glowing.
Finally, an Ultra Calming Dermalogica facial at your beauty salon in East London & Essex will leave skin calm, soothed and all prepped for the season.