Overnight beauty treatments: How to wake up beautiful!
July 29, 2013
Treat your feet while you sleep
Have you tried the old yet effective wear your socks to bed trick? It's literally like multi tasking at night and does all the work for you whilst you catch up on your beauty sleep. Simply find a pair or old or unloved cotton socks, slather on a heavy duty moisturiser, an intensive foot cream or plain old vaseline to any cracks, chapped skin and parched cuticles, put your socks back on to preserve the moisture and sleep your way to smooth feet.
A perfect way to treat your feet at home in between pedicure treatments. If you want the product to penetrate deeply into your skin, try massaging it for a minute into your feet for it to sink in better. A little DIY reflexology will also allow you to sleep quicker and sounder.
Mask your way to younger skin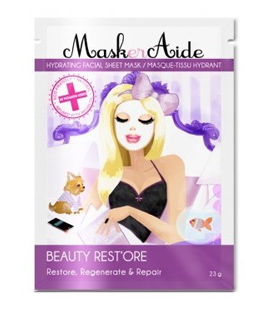 Sleeping masks or sheet masks are the next big then after anti-ageing moisturisers that can help treat, replenish and hydrate your skin while you catch up on snooze. They are a trend borrowed from Asia where the mask comes in the shape of the face to fit facial contours perfectly.
It not only feels cool and relaxing promoting sleep but comes jam packed with hyaluronic acid which is a main ingredient in plumping the skin. Plump skin equals younger skin! Wrinkles and fine lines will be less obvious when your skin looks fresh, supple and glowing in the morning. If you love anti-ageing facials, you will love this!
Plump up those lashes
Did you know castor oil is an old day remedy for thin, sparse lashes? It has been used as an at-home alternative to eyelash extensions since decades and is still not going to go out of trend. Make sure to be careful to prevent any getting in your eye and to remove your eye make-up thoroughly before opting for this overnight beauty treatment.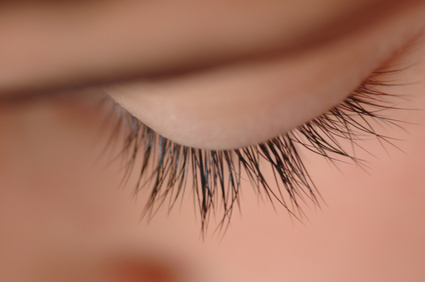 For application, pour out some castor oil in a little container, dip a cotton bud in it to grab some and apply gently and precisely to the upper and lower lash line. You can massage some on to your lashes for conditioning them but growth and thickness is only going to be affected at the roots of the lashes.
Add a protein kick to your tresses
If you suffer from dry, damaged, crunchy feeling hair from overuse of styling products, heated tools or by slacking on a haircut then an overnight repair serum or a protein spray for hair is what will work at repairing damaged areas overnight. Sprays and light serums are recommended to use overnight as they can absorb easily and will not transfer to your pillow cases. For preventing hair from breaking while your twist and turn in your sleep, tie it into a loose braid and it will also give you beachy tresses in the morning – two birds with one stone!