Kate Middleton's New Hair: Time for a full head hair colour?
December 4, 2013
Kate Middleton is the queen of tresses. Her locks are simple yet voluminous, fuss free yet glamorous. Her hair cut and styling is simply flawless and is something than can work for a casual day at work to an evening ball room event. She's recently been in the news for touching up her roots and getting rid of those pesky greys that the paparazzi have been going all crazy over, alongside opting for a dark, rich brown to add lustre and depth to her locks this festive season.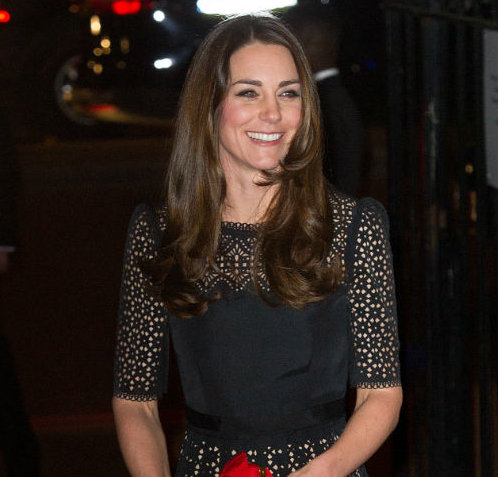 Why opt for a full head hair colour?
It's the best way to cover greys. Regardless of your age or gender, one can be prone to grey hairs at a young age owning to genetics. Whether you have naturally dark or light hair, greys can stand out from both quite drastically. This can be embarrassing for some or simply work at making them appear older than they actually are. Boxed dyes from the supermarkets are people's immediate preference when it comes to covering greys however it might not always work. Sometimes the colour you choose may not be appropriate to counteract the grey pigment or worse, end up exaggerating it even more. Why not book a trip to the hairdressers in the first place and let the professionals strategically cover greys in a pin-point manner. This way the greys can be covered first, followed by a full head colour of your choice.
Another reason to opt for a full head hair colour is that it can help add warmth to your complexion come winter. Light locks can remind you of the Summer or work against your complexion, making you look even more pale. Darker shades look rich and decadent especially at this time of the year and can also help you look younger and revived instantly.
It can also help you mimic the latest fashion trends. Yes you heard us right! You don't have to opt for highlights, lowlights or ombre strictly to stay in the fashion scene. A quick coat of coppery browns, chocolate browns, lush deep reds or smoky pinks can make you look like a diva in a matter of hours. Just pick your favourite celebrity and show your hairdresser what you'd exactly like to achieve.
Of course if you've had a full head hair colour in the past, root touch up's are necessary to look polished. Book in your follow up treatment after your initial full head hair colour job.