Less Known Tricks To Ditch Under Eye Dark Circles
January 5, 2015
Getting to grips with the New Year can make sleep a distant memory. Whilst you may be back to work, it can take a little while for the festive mode to switch off. Especially on the toll it might have taken on your body, it's not surprising to see skin behaving badly still. Dark circles are one of the most troublesome of skin problems when it comes to South Asian skin in particular.
Although lack of sleep and over indulgence in processed food can kick in the darkness around the eye area, increased nap time and clean eating are not guaranteed to vanish dark circles automatically. It's never simply black and white when it comes to those pesky peepers so here are a few lifestyle changes you can make to say goodbye to panda eyes.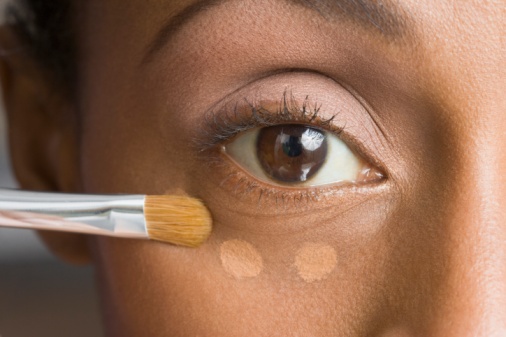 Contouring dark circles?
Sounds bizarre doesn't it? Until last year we were all about illuminating and highlighting the under eye area and come 2015, it's the opposite. Make-up trends come and go but this one's pretty logical if you ask us. Start with applying your usual concealer under the eyes – this would usually be something lighter than your skin colour and peachy in it's undertone. Don't leave it there, to battle dark circles, go over the outer area of the eyes, especially the dark circle rim with a deeper shade of concealer.
The simple rule of darker colours depress and lighter colours protrude comes in play here. Illuminate the inner corners of the eyes and push back the darker, outer area to give an illusion of a good night's sleep.
Rose Water
Have you ever wondered why spas and salons globally use Rose Water soaked cotton pads to soothe eyes during a beauty treatment? The rose petal derived liquid has been used since centuries and is well known for it's use in beauty rituals carried out by Indian queens in the ancient era. The pampering concoction is claimed to work wonders with the under eye area by soothing and calming any sort of irritation, draining out the fatigue and hydrating and toning skin.
All these benefits combined, the floral formula can actually show results if used daily for a good 3 to 4 weeks. Replace it with your regular toner, store it in the fridge overnight and stock up on cotton pads!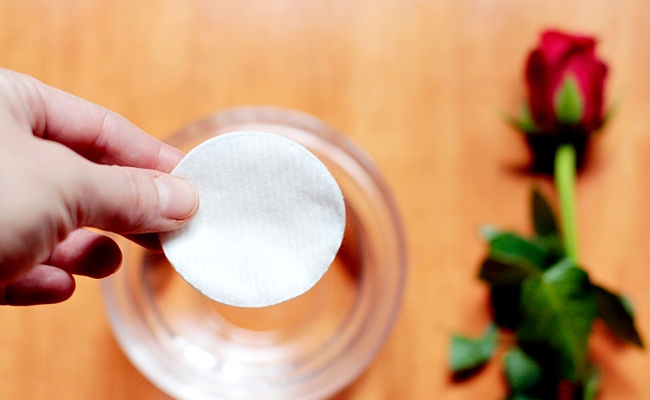 Eye pencils – big no no!
Unless you are a pro at make-up and spend a good few minutes at perfecting your base, don't go heavy on smoky kohl's and smudgy eye pencils with an otherwise 'au naturale' look. Sure they look great on magazine covers but in real life, it can work strongly at emphasising dark circles, especially if sketched on a 'no-make-up' make-up face.
Do yourself a favour and opt for clean, crisp, graphic lines if you feel bare without eye liner. Opting for quick drying, liquid or gel formulations also ensures there's no smudging and smearing throughout the day – the last thing you want to add to those dark circles.
Eye facials
Less bizarre than it sounds, Eye facials are one of the trends we seriously hope takes off in 2015. Not enough emphasis is placed on massaging the eye area when it comes to your run-of-the-mill facials. To banish dark circles, CACI Ultimate Eye Treatment seems to work a treat with the peepers.
Targeting the skin with gentle Microdermabrsion, LED, Eye Lift, Wrinkle Comb and Hydro Gel Mask, it's a complete transformational package. Ensuring the eye area is firm, toned, plump and hydrated – it ups the game when it comes to nourishment for the under eye area.