London Fashion Week Beauty Tips
February 13, 2014
With London Fashion Week all ready to hit the cold and wet city this weekend, here's some tips and tricks to fake a good nights sleep with a faux radiant glow. A hectic schedule can wreck havoc on the skin and with less than 7 hours of sleep achieved by models, spectators, journalists and fashion bloggers alike, here's our beauty survival guide that will keep you looking fresh and ready to brace the day.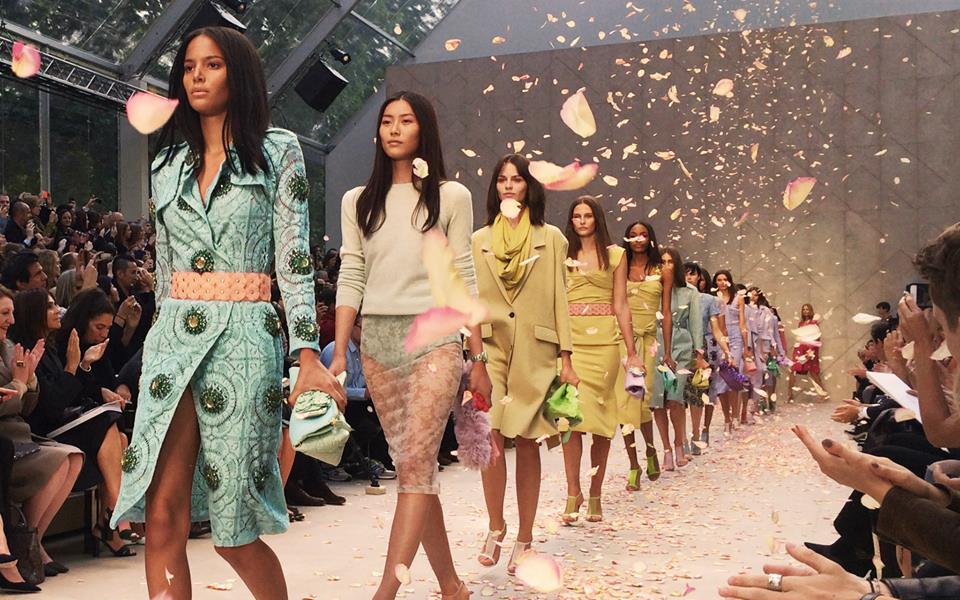 A Fashionable Mani – This is something that is every Fashion Blogger's forte however you don't have to be a pro to achieve a funky print on your nails. Simply get yourself some nail wraps or stencil patterns you fancy and stamp them over, voila! If you've got a steady hand, dig out those paint brushes and tooth picks and start sketching and shading. Head over to Pinterest for a tonne of nail art inspiration. This season we're loving ombre and neon nails that made an appearance on very many runway shows in 2014.
Make-up Primer – If you'll be spending a good 10 hours a day at London Fashion Week venues and plan to attend after parties and socialise, then the last thing you want is to top-up your makeup, especially foundation. Keeping handy a compact powder for touch ups and some blotting sheets is a must but if you prepare you base well with a long lasting primer, then it's likely that foundation pigments will glue on to your skin better. Choose a primer based on your current skincare needs. If you're going to be photographed a lot, opt for a line minimising matte finish one and for dehydrated skins, a radiant luminous finish one will suit best.
Hair Perfume – This is the perfect time to swish your hair like a shampoo advertisement model without looking out of place. Hair perfumes are not only a great way to make your tresses smell clean and refreshed but a lush way to wear perfume and smell expensive. With a tonne of barnets on the runway being the centre of attention, don't let your tresses go unnoticed. Also, if you're a fussy perfume wearer or have a sensitive nose, hair perfume is the best way to get some scent lingering around without it being too overpowering.
Multi-purpose Hair, Nail, Skin Balms – Elizabeth Arden 8 Hour Cream, Dr Lipp Original Nipple Balm and Weleda Skin Food will be your best friend during the long, hectic days of London Fashion Week. Usually an ignored product variety, these mutipurpose versatile skincare gems will let you quickly replenish dry skin, split ends and chapped cuticles in a jiffy. Packed with nutrients, vitamins and anti oxidants, they will help repair and replenish. A hand-bag must have! Our favourite to tame unruly brows as well.
Bright Eyes, Bold Lips – If you've been reading far too many beauty blogs and magazines to decide a makeup look for London Fashion Week, it can be possible that you'll end up confused or spoilt for choice. A failsafe look for this season is to opt for bold, bright lips and pale, fresh eyes. Opt for champagne golds, pearly pinks and starry silvers when it comes to adding a hint of glossy colour to the eyes. Ditch the harsh liner and finish off with a light coat of mascara for wispy, flirty lashes. As for the lips, blue toned purples, deep berrys and warm orange is what you can choose from depending on what colour you're brave enough to don. Apply with fingers and pat on to the lips for a stained effect.