Long Hair trends 2014
March 12, 2014
Hair trends come and go like the weather, as all those who have had their locks chopped into the latest fashionable crop only for long 70's waves to be in the next month have realised to their chagrin. There is nothing drastic, thankfully, about the hottest hair for long hair trends 2014. Embellishment and styling are the buzz words right now, so if you are looking to transform your hair into the very latest look here are a few tips for what is right in right now.
While few of us are likely to adopt the feathered headdresses which have been appearing on the catwalks of late, other trends have made us sit up and take notice. Spray painted pony tails ala the 1980's are starting to make a long overdue reappearance as are up do's flecked in gold. Catwalks have also brought us some other easily achievable trends, and here are just a few if you want the hottest hair this year.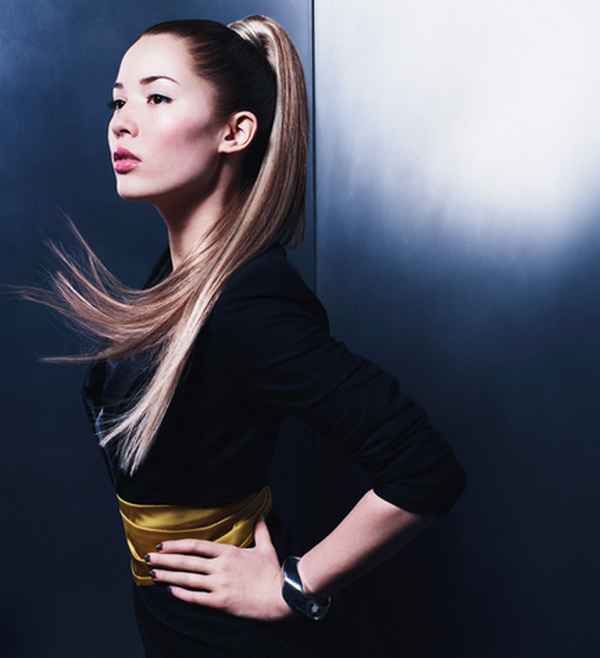 The windswept, dishevelled up do has survived for another year and those who didn't have long enough hair to take part in this trend last year are now over the moon. This style could have survived longer than most due to the fact its such a lifesaver. If you haven't to wash you hair, or straighten and style it, this trend is an absolute god send and also puts you right in vogue.
When you want to leave your hair down for a change then you have got to check out the grunge-with-a-twist look. The hair has the appearance of a soft crimp and the front is tucked behind the ears apart from two soft tendrils that hang down the sides of the face. This is a very soft romantic look with an edge and those with very long hair will see the best results. Perfect for festivals or summer weddings!
Another romantic look that has been appearing on many celebrities is the messy braid, or plait when it comes to long hair trends 2014. One thick central plait is created, and if you do it yourself and miss bits out so much the better. The hair should be gently curled at the front and if its long enough caught into the plait. Then by pulling out odd tendrils you achieve the kind of hairstyle that many a peasant would have had during the renaissance period.
When is a ponytail not a ponytail? When its 2014! If you thought there was nothing much could be done with this most simplistic of styles then you need to check revisit images of fashion weeks around the world that happened last month. Compared to the tails of last year, which it has to be said were somewhat of a snoozefest, this years are a positive revelation. Bits up, bits down, some curled, some straight, one at the top and two at the bottom, the time is nigh to have fun with your pony tails and whatever the results of those experiments in the bedroom are you will be uber trendy.
Thick, fabric hair bands are also back in big style thanks to A-list celebs, supermodels and red carpet peeps donning it oh so often, and creating styles around them is both fun and fashionable. The bigger and bolder the pattern the better for long hair trends 2014, unless you have a myriad of colours in your hair then a plain one is the best option.