Look Sun Kissed Without Sun Tanning
April 30, 2014
Who doesn't want to look all bronzed up, with perfectly tanned limbs and a flawless veil of golden goddess colour sprayed seamlessly all over the skin. Of course, the first thing that comes to anyone's mind to achieve this look is a generous session of sun tanning in the sun. But not only is that harmful if not carried out in moderation, it has the ability to work against your skin at times and leave you with skin damage that can show up after years. From skin cancer and hyper pigmentation to sun spots, uneven skin tone, dehydrated skin and wrinkles, increased sun exposure has the ability to trigger it all. We show you the best ways to achieve a faux glow below, without having to face the sunlight unexposed!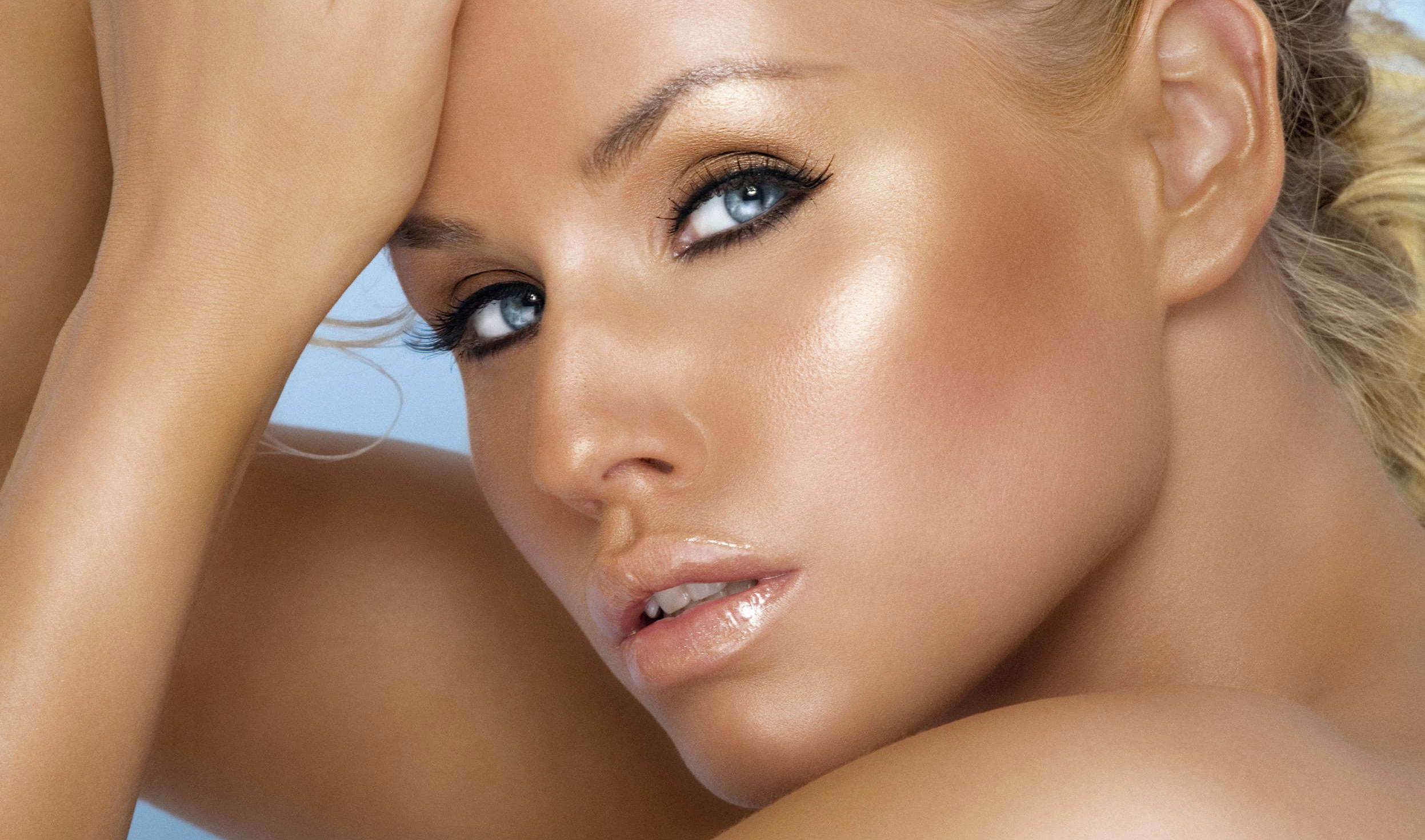 A red undertone blusher. Post sun exposure, skin usually looks a little red and flushed as blood flow and oxygen circulation is increased. Blood is rushed to the surface of the skin making it look a shade of reddish brown. You can achieve a similar effect without baking in the sunlight for hours with a simple make-up trick. Although a bright red blusher may look scary in the pan, it's your safest bet to blood shot skin in a matter of seconds. Concentrate on the apples of the cheeks, bride of the nose, forehead and chin – areas where the sun would hit you naturally. The look wouldn't work on extremely pale skin of course so try and work it on a deeper skin tone than usual.
Bronzed lids and cheeks. Another way to instantly look sun kissed is a make-up artist trick used on celebrities and runway models for an instant shot of colour and to fake that faux radiant glow. All you need is a bronzer for this, choose one that suits your skin tone and makes your face look alive instantly. The undertone doesn't really matter. All you're trying to do is to cheat your way to a healthy looking tan by lightly dusting the bronzer over your eye lids and cheeks. These two places work fabulously with strategic application in replicating a sun kissed look minus the sun burn.
Contour crazy. If you like contouring, this is the time to amp it up a notch. Contouring is basically using a deep brown/taupe shades to create shadows on the face, such as around the nose, on the temples, under the cheekbones, below the jawline and so on. Not only will this make your face look slimmer by receding the so called 'wide' parts of the face but will also add depth, dimension and colour to your look.
Glow galore. One thing that's common when trying to replicate sun kissed skin is an all over glow. However harmful the sun may be, it does have the ability to glisten your skin like no other. The best way to replicate it is with using glycolic based exfoliators that can create a similar effect on the skin, illuminating skin primers and liquid highlighter. Use it before or after foundation, mixed in with your moisturiser if you like to go au naturale or stir it up with your foundation and voila, a faux glow it is.
Foundation Facts. However unacceptable it may be technically to purposely go lighter or darker with foundation in daylight, if you do it carefully and sparingly, it's the perfect way to replicate sun kissed skin. Just make sure to go a few shades darker than your skin tone with foundation and take it down all the way to the neck, chest and ears to avoid tide marks and tell tale signs.
Self Tan/Fake Tan. Last but not the least, this is the most fool proof and convenient way to replicate a sun tan, simply opt for a mouse, liquid, spray or gel formula of self tan and smother all over the face, neck, hands, legs and any visible areas for a sunkissed glow. Opt for ones that look olive green in colour as they develop slowly, last longer and have a more natural undertone to them than other reddish, orange formulas that can make you look like an oompa loompa. Never a good look is it!