Myths Surrounding Facials & Skincare Treatments
January 19, 2015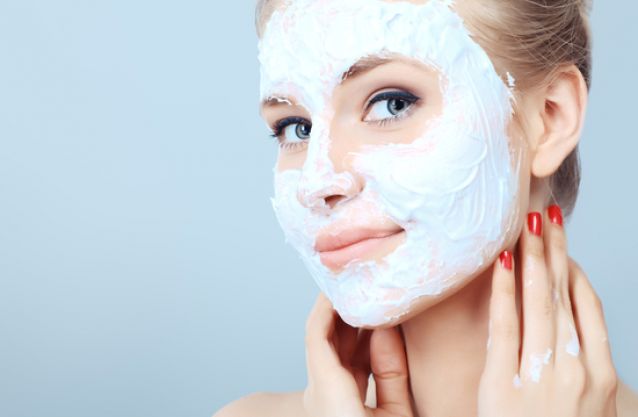 Facials will make my skin break out
This myth could be created by those who haven't had a good experience with one particular facial and have categorised the entire existence of facials into question. Yes a facial has the ability to react with your skin in order to cause it to break out but that's only if the correct facial isn't suggested for your skin type.
There are facials particularly for sensitive skin such as Dermalogica BioSurface Peel, Dermalogica UltraCalming Facial and Guinot Aromatic Facial which are created to be mild, kind to skin and use calming ingredients to work in symmetry with the most sensitive of skin. Especially with Dermalogica facials, a quick skin mapping analysis is carried out by the therapist to detect your skin type and skin concerns before going ahead with the facial. All this steps avoid the possibility of a reaction to a facial.
Facials are only for oily skin
This is something that we hear more often than any other skincare myth that exists. Apparently as the myth goes, facial treatments are only designed keeping in mind oily skin. As most believe facials will do a deep cleanse, extract blackheads, layer a clay mask and that's about it. Yes that could have been the case perhaps 20 years ago but in the technologically advanced day and age of today, there is a facial for every skin type.
Whether you have dry, dehydrated skin that needs moisture boosting and hydration top-up or lack lustre, dull skin that benefit from a gorgeous glow and some evening out or mature skin that needs a helping hand in the anti-ageing department – there's something for everyone. In fact facialists at skin clinics always ensure your skin is analysed first and then a bespoke treatment suggested for your skin type.
Facials are a luxury treatment
Again, we don't understand where the myth stems from. Just how you indulge in a seasonal upgrade of your wardrobe and a training session for your body few times a week, similarly a facial is also a necessity. Depending on your lifestyle, skin type, current skin concerns and how well you take care of your skin – you may need facials more or less frequently than others. But seeing it as a luxury and indulging in it only before a special occasion is not likely to give you the results that regular facials will.
Just like how training your body one week before an event will not make you look svelte. A facial is much like a workout session for your facial muscles and tissues, making them work better, increasing blood supply, improving oxygen flow, boosting a sluggish lymphatic system and kick-starting a slowed down collagen creation process. Indulging in regular sessions means your skin will hardly need much prep before a special occasion!
Facials are SO expensive
With CACI Facials starting from £15, Dermalogica Facials starting from £20 and Guinot Facials starting from £25, facial and skincare treatments are now more affordable than ever before. Especially coming from global brands mentioned above, it's safe to say that this myth has now definitely been debunked.