New Year Beauty: Party Perfect Beauty Treatments
December 30, 2013
Here's our pre-party preening guide whether you're having a demure get together with family or partying hard with your girlfriends this New Years Eve, why not do it looking your best with our New Year Beauty recommended treatments. All you'll need is a little black dress, some sparkly gems to complement your outfit, killer heels and that 100 watt smile. It's obvious that if you look and feel your best, stepping into the New Year's gets even better.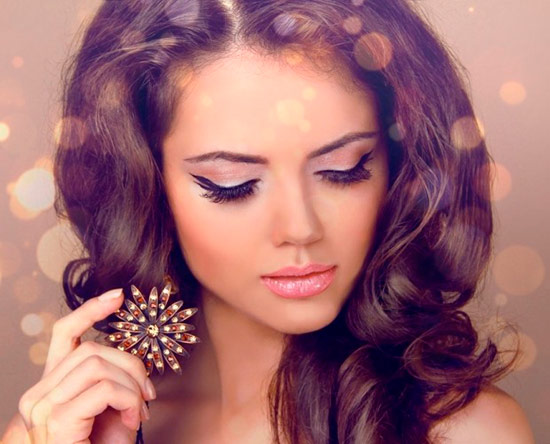 Clean Up Your Act – All that drinking and eating you may have done in the festive season needs to be taken care of now. You may have been slacking with your skincare or not eating clean and it may have had a toll on your eyes, skin or even your waist line! Although something to stick carefully to in the New Years, you can quickly amend these mistakes with our client favourite Dermalogica Deep Cleansing Facial and Body Wrap.
Dermalogica Deep Cleansing Facial will get rid of any impurities in your skin and leave you glowing like you've just returned from a holiday. Body Wrap on the other hand is an inch loss treatment that will detoxify the body of any fat deposits and boost a sluggish lymphatic system. Perfect to shed those inches to slide into your party dress!
Prep & Preen – A polished Manicure, slick barnet and silky smooth skin are the most popular demands amongst consumers when it comes to pre-party prepping and preening for New Years Eve. A Manicure can immediately make you look glamorous regardless of the occasion or apparel. Whether it's a glossy red paint that you opt for some golden glitter and sparkle, a manicure is guaranteed to put you in the right spirit.
Hair can get tangled and full of split ends by the end of the year hence this is the best time to go for that much needed trim or revamp your tresses just in time for the new year. Get a celebrity like blow dry even if you're staying in with the girls on New Years, just to feel like a million dollars. Silky smooth skin can immediately make you feel feminine and polished. Get rid of that peach fuzz and say hello to hair free skin with some waxing and threading.
The big day (or night!) – Finally, if you feel you won't be able to handle your hair and make-up for New Years eve, specially if heading out to a big party or special event, trust the professionals! Whether you're looking to go classic, retro or Hollywood glamour with your hair and make-up, a professional make-up artist will give you stunning results. Particularly recommended if you are going to be photographed a lot during the night. Why not make memories last for ever and make them worth the effort by looking your very best.