Our top 3 Acne Breakout Treatments
February 9, 2014
Acne is a skin condition that often has more severe effects than people realise. Light outbreaks of spots and pimples may cause consternation and distress but they often fade quickly and can be treated and diminished by certain action with topical creams, ointments and natural remedies. People enjoy a fair amount of success in limiting the impact of light acne, but more severe acne tends to need much more intensive treatment when it comes to acne breakout treatments.
Severe acne can occur on the face, but that is not the only part of the body affected. It is relatively common for acne to also occur on the chest, the back and on the upper arms. The only reason the face is associated more closely with acne is the fact that it is a more visible part of the body and so cases are more obvious.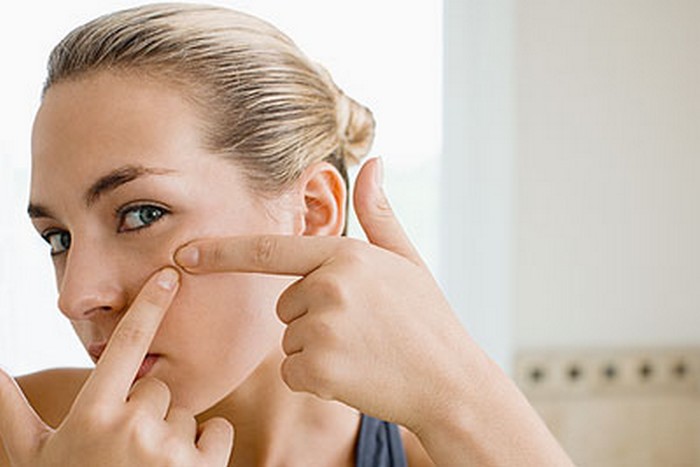 Severe acne is not characterised by the odd pimple – it is characterised by wider outbreaks of angry spots that can be extremely sore and uncomfortable. The entire area affected becomes inflamed and infection makes matter worse. This sort of acne often fails to respond to the sorts of treatment that are rolled out for less severe cases. Even oral medication can struggle to actually overcome the problems and symptoms of severe breakouts.
All this leaves sufferers of severe acne in a difficult situation. What do they actually do to tackle the acute problems they are facing? If they find a solution for acute breakouts, how do they actually prevent further issues from occurring? The stress and anxiety associated with suffering from acne often makes matters worse because breakouts can be brought on by hormone imbalances and stress.
Our customer favourite when it comes to severe acne is Dermalogica's Medibac Facial. Dermalogica skincare products are widely used in medical and cosmetic professionals because they have such a dramatic impact on acne and are incredibly versatile depending on how subtle or severe your oily skin condition is. They are alcohol and soap free making them kind to aggravated skin. The facial cleanses skin inside out to remove acne from it's root cause as well helping live acne to calm down. Using all Dermatologist approved Dermalogica Skincare, Dermalogica Medibac Facial is perfect for those suffering from moderate acne.
Our newest treatment available for severe acne involves Guinot Double Peeling Facial. It helps tackle a host of skincare complaints that come from acne prone clients and solves them with some peeling and exfoliation action minus being abrasive. Fresh new skin is revealed gradually so previous acne marks are faded giving you a fresh start. Highly recommended for those looking to clear their skin of acne tell tale signs for a wedding or a special occasion and want a flawless complexion.
Microdermabrasion is our third recommended treatment for acne prone skin. Although not recommended when suffering from painful live acne, it is a great option for when skin's feeling a little more calm and composed. The medical grade crystals will buff and polish skin like no other leaving it free of any impurities, bacteria, dirt and makeup. Dead skin cells will be sloughed off in just one session, giving far better results in 6 sessions or so. Overtime, as skin is cleansed and exfoliated deeply with the Microdermabrasion system, it will produce less oils hence a reduction in acne can be noticed.
The treatment is quick but it is not instantaneous. Those who opt for Microdermabrasion have to expect to undergo a few sessions of treatment in order to start seeing the best results. These sessions are actually an hour long and involve going over the affected area with a handheld device designed specifically to deliver treatment to particular portions of skin.
The sessions involve no discomfort like Laser skin resurfacing treatments and they allow patients to take hardly any time out of their day to address a problem that has quite a severe physical and emotional impact.