Perfect ponytail hairstyles to suit your hair type & face shape
June 18, 2014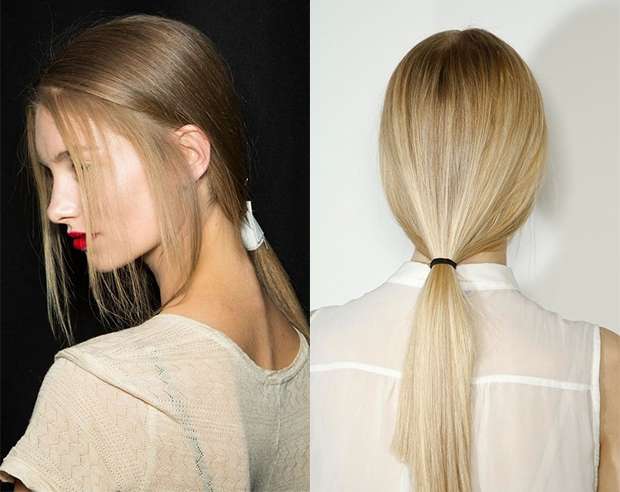 The classic ponytail, parted in centre and fastened at the nape of the neck. It's romantic, effortless and chic. Perfect to wear during daytime or evening, we feel it's best suited for those with a delicate face frame and one coloured hair. If you have natural depth in your hair through various shades of the same colour, it looks even more interesting and ethereal. Opt for delicate hair ties and nothing too chunky or colourful for this season. Our favourite way to rock this hairstyle would be with a simple jeans and frills free t-shirt. It helps to have a fresh haircut to rock this low-maintenance hair-do.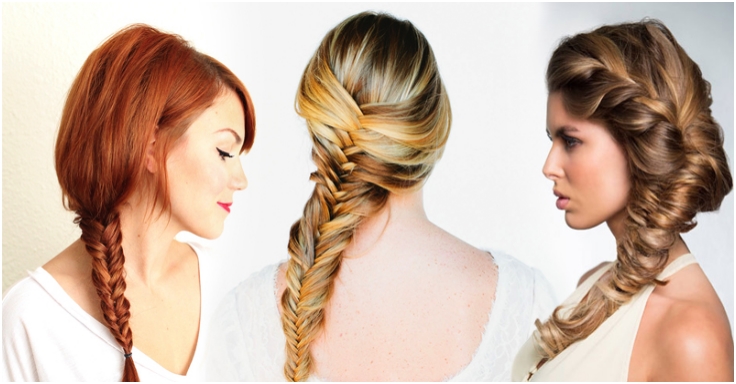 A loose braid with strategically left out flyaways, this is street princess at it's best. Why bother with poker straight hair or fancy up-do's when you have this ethereal looking ponytail braid that will make you look runway ready and royal at the same time. Because of the braid formation, the hairstyle is suited for those with coloured hair, lowlights, highlights or ombre as the swirls of shaded hair merging together creates a dreamy look. Perfect for those with fine-normal hair who want to add some texture and volume to their tresses. Also suits wider face shapes due to the volume around the crown area.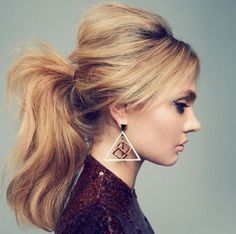 Modern day high ponytail knots at medium height, not too high nor too low, is made with slightly textured, wavy hair and is finished off with a full set of fringe. This particularly looks great with monotoned hair, that's completely blonde, brown or red. This type of ponytail is quite flirty, girly and pretty and is perfect for those with a round or wide face as the fringe helps in making the overall look more dainty. A lovely hairstyle for those with wispy light hair as the ponytail will maintain it's height for longer. A layered or feathered haircut would particularly look beautiful with this sort of hairstyle.
So here you go, three easy, classic yet modern ponytail styles for different face shapes and hair type. No more hairstyle dilemmas for festivals, beach outings and holidays abroad when you want something that keeps hair out of your face and doesn't make you feel too hot. Leaving your hair down is never a feasible option during the warm, humid months and up-do's can be difficult to put together depending on your hairdressing skills. Hence a quick ponytail is the way to go for busy bee's in a hurry who also want their hair to look polished in a matter of minutes.