Plum Smoky Eye Makeup For Winter 2013
October 31, 2013
Like a slinky little black dress, sexy, smoky eye makeup never goes out of fashion. This season, the smoky eye is being redefined by a seductively smouldering palette of deep berries, burgundies and plums. At the autumn/winter catwalk shows, makeup artists for Gucci and Oscar de la Renta smudged and blended rich aubergines and plums around models' eye sockets to create sensational, showstopping looks that captured the hearts of fashion fanatics from across the globe.
Before you rush out to purchase a three-step eye palette containing your favourite shades of plum, look instead towards several shades of vivid eyeshadow singles and use your own creativity to create your ideal smoky eyed look. This season's smoky eye is not about pulling off defined, graduated colour, but more about smudging solid plum colours over your eyelids.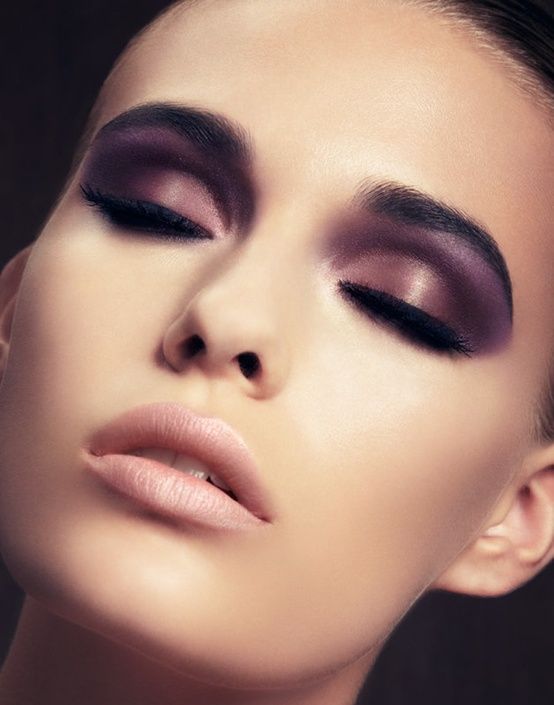 Choosing the right shade of plum is the key to creating the perfect smoky eye this Christmas. If you have pale blue eyes, it is advisable to lean towards colder, blue-toned plums. The dark undertones in cold plum shades will enhance your alluring eye colour. If you have green eyes, you will find earthy, reddish-tones to set off your eye colour with the greatest of ease. Plum tones are particularly suited to green eyes as the two colours will contrast beautifully, making your eyes appear larger and more vibrant than ever before. If you have brown eyes, you will be free to take your pick of plum shades. Both blue and red-toned plums will complement, rather than compete with, your beautiful brown eyes.
Once you have chosen your smoky eyeshadow shades, you can begin creating your sophisticated, smoky eyed look. To prevent your smoky eye from smudging, dab a touch of primer onto your eyelids and under eye area before you begin applying your makeup. The primer will not only keep your eye makeup in place, but will also provide you with an even base on which to work your magic. You should apply the primer with your fingers, as your natural warmth will help the product to disperse evenly. Once the primer has set, sweep the lightest shade all over your eyelid before blending the medium shade from your lash line to the crease of your eyelid. Finally, apply the darkest shade to the crease of your eye, and use an angled brush to drag a small amount of eyeshadow along your lower lash lines. In doing so, you will create a look that is softly blended at the edges.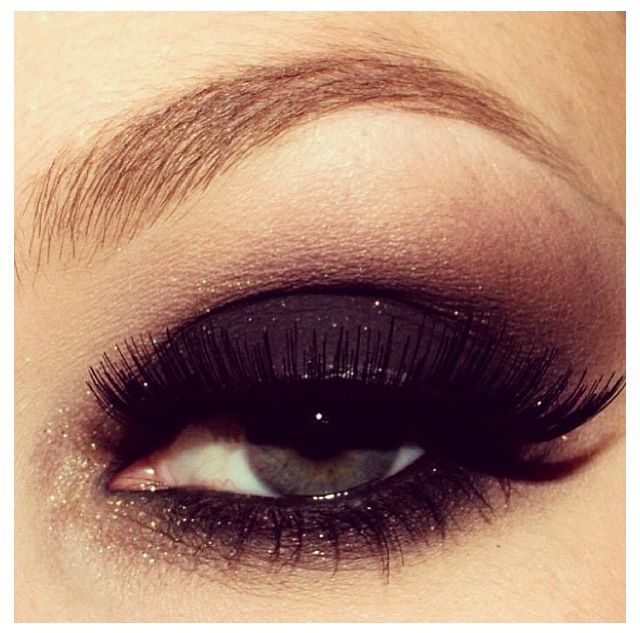 Plum eyeliner is the key to making your intense eye colour sparkle during the festive season. Holding the skin of your upper eye lids taut, apply a dense kohl liner along your upper lash line, allowing a little to touch your skin. Similarly, use the kohl to colour over your lower lash line. To create a lived in look, use a cotton bud to blend the colour around your eyes.
To finish, a generous coat of plum mascara will add dimension to your winter eye makeup. Contrary to popular belief, plum is a universally flattering colour of mascara – it will complement your skin tone, intensify your eye colour and sharpen your facial features. Once complete, team your smoky eyes with pared-down makeup to exaggerate the eye-enhancing powers of your sultry plum palette.