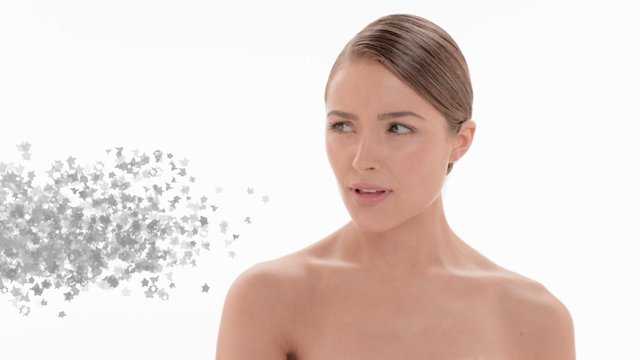 Did you know that pollution is one of the second most harmful skin aggressor after sun? With so much toxic waste, exhaust, industrial smoke, kitchen smoke and heavy metal floating around in the atmosphere, it's more than one time that  your skin will react subtly or drastically to it without you even knowing. Because pollution cannot be seen clearly, like sunlight, it's difficult to escape it or even blame it for skin troubles. Most of the times the weather, hormones and diet are made responsible for breakouts or chapped skin. Lets see what pollution does to your skin below and how you can effectively shield your skin against it this season. Below are our top most pollution skin problems & solutions.
It can aggravate sensitive skin. Redness, itching and irritation is what can easily be caused by pollution in the air. Always coat your skin in layers of nourishing and protective skincare so the chances of pollution getting in direct contact with your skin is highly reduced. Secondly, opt for an SPF of 50 on a daily basis and reapply after a few hours. This will not only act as another protective barrier on your skin but will prevent further irritation caused by UV rays.
If pollution does not show a direct effect on your skin type, it can result in skin problems such as eczema, acne and chapped skin. Working with UV rays of the sun, it can also help in damaging the collagen and elastin of the skin, making it sag and look wrinkly and in much need of Botox. What you need in this situation to battle the effects of pollution is a skincare kit full of antioxidants. This helps protect the delicate epidermis from free radicals that are a result of pollution.
Skin cells also contract and lose their shape due to pollution. It can also lead to a lot of dehydration in the skin leading it to appear lack lustre, parched and taut. Dehydrated skin also tends to look grey and dull. In this case, what you need is a moisturising cleanser, toner and moisturiser. Opt for a balm type cleanser that will replenish skin with essential oils. A hydrating toner and serum will only pack in the moisture and help layer the hydration. Finish off with a rich, night cream to make up for any dehydration caused during the day. Look for ingredients such as vitamin c and shea butter that are rich and highly nourishing.
Foundation, BB Creams and Tinted Moisturisers are available these days with anti-oxidant and SPF properties incorporated in them. This way make-up can help even out skin tone, hide imperfections, smooth out fine lines and help with anti-ageing and anti-pollution. Eyes and lips are the most sensitive areas on the face and need to be especially protected from pollution. Opt for products that will protect skin from the ozone layer and those containing lemon extract.
Also invest in face mists that contains hydrating and cooling ingredients such as damask rose, witch hazel, cucumber extract, geranium essential oil, Vitamin E and so on that will constantly help replenish the moisture levels in the skin that have been depleted via pollution in the atmosphere, specially if you reside in the city. CACI is also a great electronic facial to indulge in to combat the effects of ageing. It re-educates the muscles and plumps up skin, injecting a layer of moisture like never before.