Pre Holiday Must Have Summer Beauty Treatments
May 3, 2013
Shumaila's Hair & Beauty is a trusted beauty salon on the high street that can help you with all the beauty and maintenance treatments that you needn't bother yourself with amidst your hectic life and holiday preparations. From skin resurfacing treatments to smoothing blemishes and skin imperfections, it is your one stop destination to holiday ready skin in just a few hours.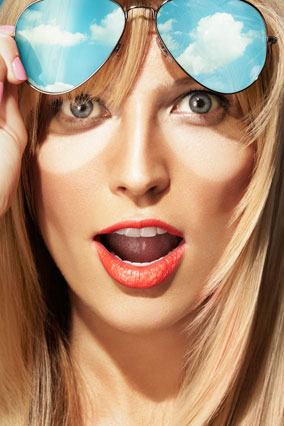 Dermalogica Medibac – Ideal for acne prone skin, this facial reduces inflammation and acne bacteria to promote healing and prevent future breakouts. A perfect summer beauty treatment to ensure you don't have to wear makeup or pack the cover up whilst keeping oil at bay!
Dermalogica Age Smart Facial – This uses multi-vitamin complex to firm, tone and smooth the appearance of the skin. The last thing you want on a holiday is saggy skin and wrinkles. This will contour saggy jowls and tighten skin, smoothing out obvious age lines and wrinkles simultaneously.
Derma Roller – Pigmentation of the skin is caused by an over production of melanin on the surface of the skin. The process can be halted and the effects minimised using this summer beauty treatment to break down excess melanin, encourage cell turnover and promote collagen production. This treatment is also particularly beneficial for fading stretch marks and scarring on the body especially the thigh area when you're planning to wear a bikini on yoru holiday.
IPL Laser or Electrolyses – Two of the most sought after hair removal methods, these reduce the growth of the hair on the body with treatments, eventually stopping hair growth in unwanted areas so you don't have to bother with razors and hair removal creams before slipping into that short dress as you'll have smooth, hair free skin to flaunt permanently. You will however need to get this summer beauty treatment done in advance prior to your holiday to see optimum results.
Brazilian Blow Dry – A permanent blowdry aka keratin treatment that not only takes care of the frizz levels in your hair by smoothing it down intensely, it also repairs damaged hair, gives it a boost of hydration, imparts extreme shine and relaxes extremely curly, wavy hair. The end result is glossy, luscious looks that look like a million dollars be it rain or shine, no matter which part of the globe you're holidaying in.