Prom Beauty Tips for Teens
May 4, 2014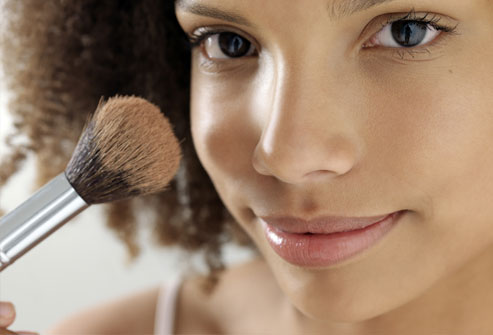 First things first, lets get your manicure choices sorted. Planning the dress and arranging a car for a prom can be enough stress so we can understand why girls would leave nails till the last minute. There's quite a few choices you can opt for here. Keep your outfit, hair and make-up in mind whilst selecting the nail palette. Opposition works best so keep nails chic and simple if your outfit is busy and your hair is a glamorous up-do. If you're outfit's laid back and minimalistic, then opt for full on, bold nails in contrast. Experiment with cap toes nails, peek-a-boo crescents and swarovski crystal formations for the special occasion. Metallic, beaded, textured, 3D nails were all over the runway this season so don't be shy to play up the feature.
Keep skin looking radiant and fresh is one of the best prom beauty tips anyone can give. Wear a primer underneath and powder only on the t-zone to keep oil at bay. The more dewy the formula, the less long lasting it's going to me. Give it one dance and smudging and smearing is all you'll be able to see. Opt for modern, matte formulas that don't look cakey but still have oil absorbing properties. As for primers, applying some under the eyes will also help prolong concealer wear if you don't want to end up looking wrinkly and creased by the end of the night. Work with your skin tone, apply even yet sheer layers to achieve your desired coverage and choose for matte yet modern looking formulas.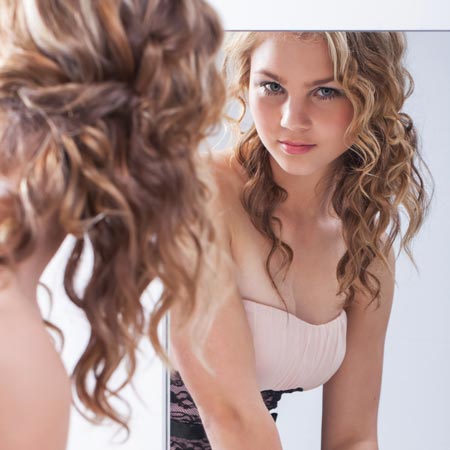 Be clever with eye and lip make-up. It may seem the easiest but if you get it wrong, it can affect the entire look and your confidence of course. Heat eye curlers with a hair dryer at a low heat setting for a minute and then curl lashes for a longer lasting curl. Your mascara will only be as good as naturally curled lashes. If you need more help in the lash department, cheat your way with eye lashes but make sure to use individual ones, only at the ends for a cat eye effect that suits your age.
As for the lips, the key is how much time and effort you put in getting the application right. Outline lips with a layer of foundation, line the entire lips with a lip liner, apply the first layer of lipstick with a lip brush, pat with a tissue and apply the second layer straight from the bullet. This should give you a pout that will stay put for hours and will wear off as a chic stain.
A fresh haircut will make achieving a hairstyle much more easier. Be it a messy up-do, a braided half up half down hairdo or beach waves you're planning to don at prom, they will only turn out as good as your hair naturally is. Getting a fresh haircut a few weeks before works great to switch up your look a little and allow the hairdresser to play around with it.
Waterproof mascara and cream products can finish off your look with brilliance. Opt for cream highlighters, cream eye shadow bases and cream blushers for a fresh, youthful look. Set it with a dusting of loose powder to make sure it doesn't move. Also, sweating can make your mascara smudge and so can unexpected rain so stick to waterproof options even if you have to compromise in the volume department.
Be good to your skin, avoid unhealthy, oil clogged food and have your 2 litre dosage of water per day for naturally great skin. But if you've been slacking in that lately, then salicylic and lactic acid products to get rid of acne and blemishes will be your best friend. Start applying them day and night a week before prom or opt for a Microdermabrasion Facial to ensure skin is cleansed inside out, there's no congestion, oiliness is controlled and skin is thoroughly exfoliated.