Prom Beauty Tips for the Teenage Diva
July 7, 2013
The weeks prior to prom can be crazy! You have to plan your perfect prom dress, ensure you have hair & make-up in place, whether you're getting it done by a professional at a salon or planning to do it yourself. If you have a professional hair & make-up service booked for your special occasion, do ensure to have a little meet-up or consultation session with them so they can gauge your skin type, preference, get to know you a little better so the end result it something you want and something the make-up artist and hairdresser can achieve. It's best to have a look at their party hair & make-up gallery to get inspiration and take pictures with you on the day for them to replicate. They are always a better indication and can get proven results.
It can be intimidating and overwhelming considering the amount of advice and information regarding prom beauty tips you can find online. Hence we have come up with easy to follow, simple yet effective prom beauty tips & tricks that will help you play safe, yet look fun and interesting and a little different than your regular self.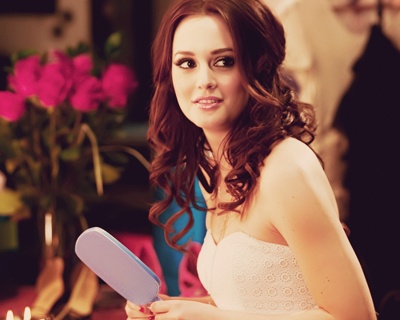 Choose to play up the lips OR the eyes, not both. It seems like advice that has been repeated since decades but you'll be surprised to see teenage girls who can easily make the mistake of playing up both. To keep your look modern and fresh, opt for a jewel toned smokey eye instead of your regular black and brown. Jewel toned eye shadows bring depth to the eyes, make it look interesting and the pearl pigment in them can make your eyes sparkle and bring out blue, green and brown eyes even more.
If you are more an Angelina Jolie fan and want to play up the lips, go for the classic, foolproof matte red or a just in trend coral orange. If you're scared to experiment with colour, opt for a dark lip colour like a berry stain or a reddish pink to add some oomph to the lips. It's always a good idea to line the lips with a lip liner and fill it in completely before adding lip stick on top to prolong longevity. That way you can also subtly alter the shape of your lips and cheat a little bit.
Practice and rehearse your dance moves before the big day. How about indulging in some yoga and pilates to increase flexibility and get those endorphins rushing? You will not only look great but it's a mood elevator and will help you with some muscle defining which you can flaunt if you're sporting a short number on your prom. If you're short on time and haven't got time for a workout, try to eat clean at least and a few sessions of body wrap will help melt off those inches from your waist and thighs. Don't forget to get that peach fuzz off your legs and arms with some good old waxing and laser hair removal.
It can be tempting for teenagers to cover up live acne, blemishes scars, hormonal breakouts, stressed skin by loading up concealer and foundation. This can only highlight the imperfections more and make it more visible unless applied professionally. Instead, use mattifying green tint primers, salicylic acid and lactic acid products weeks in advance of the prom, opt for deep cleansing and anti acne facials to give skin a good detox and clear impurities.
Lastly, ditch the fake tan that can make skin look flat, dull and fake and opt for a pampering, relaxing and de-stressing body massage that will make your skin glow from within. If you want to add a bit of colour, opt for a bronzer than can be washed off at the end of the day and corrected if applied too much as opposed to a fake tan.
Enjoy the milestone celebration, prepare in advance, stay confident and strut like a princess at prom!