Quick Hair Tips & Tricks under 15 minutes
November 27, 2012
With kids back to school, hectic office hours alongside preparing for the festive season, it becomes a constant battle for women to strike the perfect work–life balance, especially for those on the go to squeeze some 'me time' in between to ensure they look and feel good. So here are some time saving hair tips & tricks for keeping your locks polished as well foolproof products that will give immaculate styled results in less than 15 minutes minutes.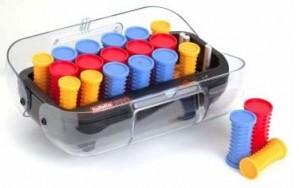 Heated Rollers give hair body & bounce – one of the easiest ways of ending up with salon worthy, red carpet luscious curls. In between, feel free to dress up the kids, make breakfast and finish off your make-up. You won't even have to worry about the results once you set the rollers in your hair (even in a haphazard manner!) as once you take them out, the end result promises body, bounce and a tonne of oomph!
Time: 15 minutes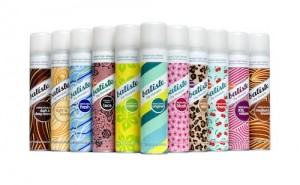 Dry Shampoo for volume and fresh hair has saved uncountable bad hair days and it can be your knight in shining armour too as long as you use it sparingly and make sure to brush off the excess. Besides targeting the oily roots, tilt your head upside down and give it a little coat of it as well. Not only will it give lifeless hair more body and fake a hair wash, it will also make it smell great.
Time: 2 minutes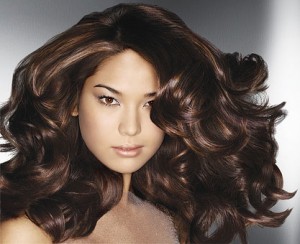 Texture and Volume for glamorous hair seem geared for a salon visit but if you can find the right products, Cheryl Cole's signature hair can be achieved within minutes. Plus, volumised hair equals glamour and distracts people from the fact that you have spent little time creating the look.
What you'll need is a texturising powder such as Osis Dust it by Schwarzkopf massaged at the roots, scrunching your hair with a volumising spray like Andrew Barton's Big Hair Lifting Spray including the ends and a paddle brush such as GHD's dressing brush to lightly backcomb the ends.
Time: 6 minutes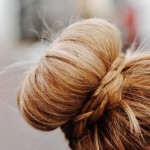 Hair Accessories for quick convenient hair can make or break a look hence we don't suggest experimenting if you are in a hurry however invisible and practical options that can dress hair in minutes and make you look like you've just stepped out from the ramp or are either too good at creating an updo such as hair donuts available at drugstores and goody spin pins are life saviours for those heading out in a rush.
Time: 3 minutes
Deep Conditioning Hair treatments, however tedious and time consuming it sounds is necessary even for busy bees like you out there. Hence we love the new range introduced by Charles Worthington called Salon at Home that compromises of bed time treatments that seal the moisture in a cap to make sure the product penetrates deeply. Wash away to stronger, glossier locks in the morning that will fall beautifully on their own without requiring much styling at all. Brush through and voila!
Time: 10 minutes to Overnight (depending on how much time you have)