Radiant skin secrets: How to get amp up the glow this Winter
October 23, 2013
Vitamins for radiant skin
Antioxidant vitamins such as A, B, C and E are naturally present in our skin, but they need replenishment to keep our collagen from being gobbled up by free radicals caused by UV light and pollution. Each excels at something: vitamin A builds collagen and quells enzymes that destroy it; vitamin B (which includes B12, B3 or niacinamide, and folic acid) reduces inflammation, water loss and uneven pigmentation; vitamin C protects against UV damage and improves skin texture; and vitamin E is an emollient that fights redness. Our best way to incorporate all of these in your skincare regime is to find a serum/moisturiser containing all of these skincare gems.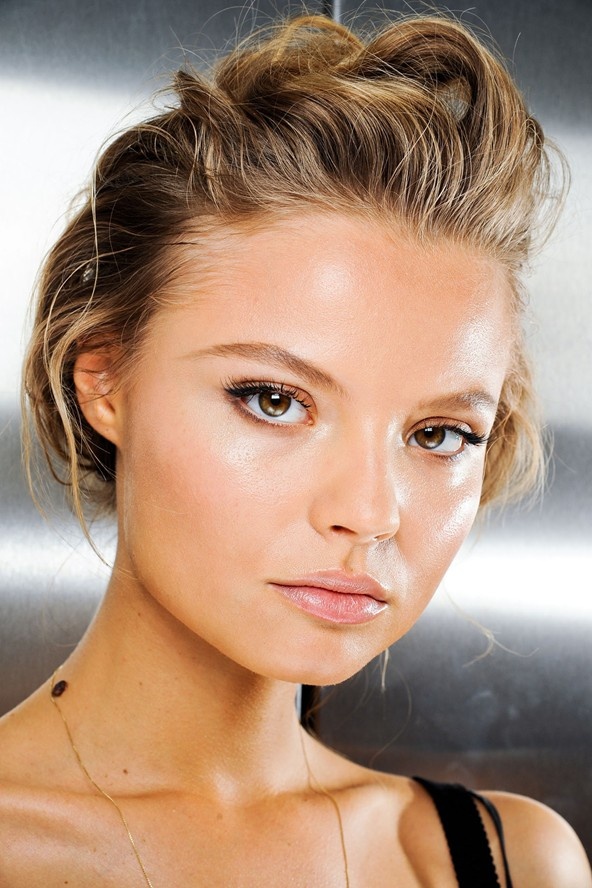 Stock up on retinoid creams
Vitamin A creams, known as retinoids, are scientifically proven to help unclog pores, smooth wrinkles, lighten brown spots and improve skin texture. The only hitch is that retinoids in prescription-strength form can irritate the skin of first-time users and cause stinging, redness and peeling. Acclimate your skin by using a retinoid just twice a week, with the eventual goal of applying it every night.
Or, build tolerance by starting with a less potent, over-the-counter form of retinoid: look for the words retinol, retinal, retinaldehyde or retinyl palmitate on the label. Pumped into gels, serums and creams, these ingredients take a little longer to show benefits – up to six months.
Roll your way to glowing skin
A less known fact is that a Derma Roller device is ingenious in re-texturising the skin and amping up the glow. It's microneedles work at getting rid of pigmentation, dark spots, wrinkles and fine lines. It's also the best exfoliator you can afford to get yourself this season. Albeit not suitable for sensitive skin, if you have healthy skin that needs a kick in the radiance department, this is the ultimate device you need to own in your skincare stash.
Forget the clarisonic, a Derma Roller will reach the epidermis and stimulate collagen and elastin production which will result in firmer, supple and more youthful skin. One of the main reasons for skin appearing dull is due to dead skin cells and clogged pores. An at home derma roller can exfoliate thoroughly and reveal a fresh new layer of radiant skin that exfoliating gels and scrubs will not be able to achieve.