Realistic Skincare resolutions for 2015
January 3, 2015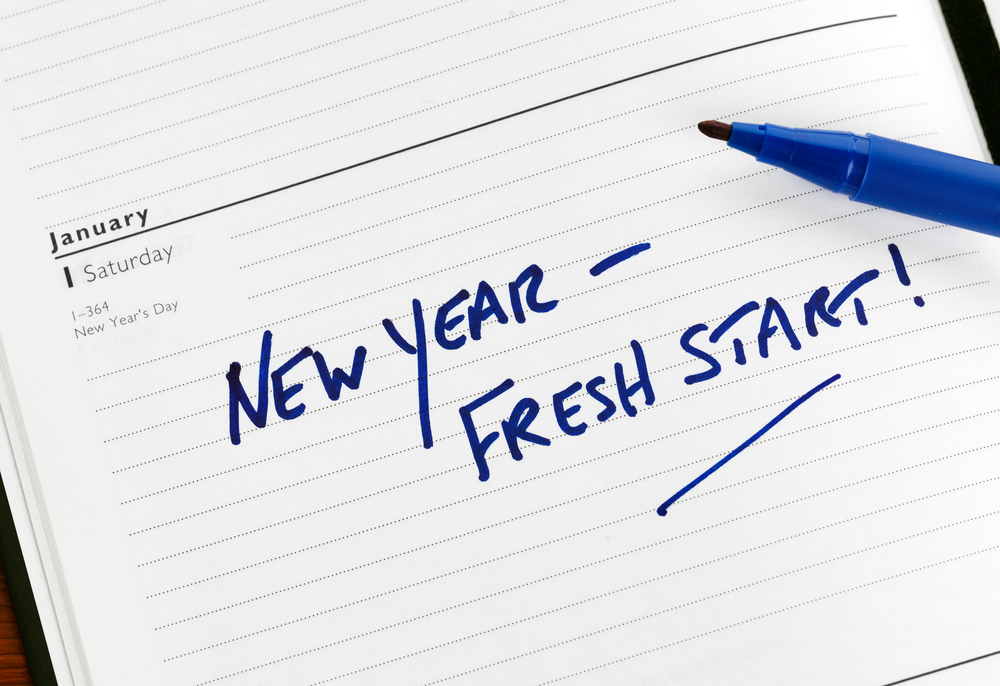 New Year, new start. But how many of us will actually take it upon us to make a resolution and then put all the effort, determination and perseverance to ensure we stick to it. It's quite obvious that January is the only month most people actually jump on the 'resolution' bandwagon and as February arrives, start slacking as usual – indulging their taste buds with Valentine's day chocolates.
We're not judging but skin and health goals slowly start going down the drain. Instead of trying to completely revamp yourself, forcing yourself into a strict, expensive and inconvenient skincare regime – why not try something achievable? A more realistic take on skincare resolutions with a simple base and a baby steps approach might just be what you are looking for.
Facial wipes are SO 2014
How about dumping facial cleansing wipes out of your household and drugstore purchase list for the entire year? Sounds simple – tick, realistic – tick, affordable – tick, superb then. If you are travelling abroad, need a quick cleanser in your handbag or are heading out to a festival in the Summer, it's okay to invest in a pack for one-off use as that's what they are intended for – not as regular facial cleansers at home. Laden with skin stripping alcohol and absolutely minimal cleansing properties, make 2015 a year where you start cleansing your face properly. Oil cleansers, creamy formulations or the hot cloth jazz; just grab yourself a muslin cloth and achieve your best skin ever.
Limit binging on processed food
Say no to sugar, salt and alcohol. All of them together can wreak havoc on skin. From causing extreme dryness, dehydration, skin flaking to a prune like appearance and collagen destruction – these can do all and that too quite brilliantly. For booze, stick to the Dry January initiative that your friends, family or colleagues might stick to for the beginning of the New Year. Sugar and salt found most in bakery products and beverages can be slotted into the 80:20 rule, where you eat healthy 80% of the time and are allowed to cheat the remaining 20%. Not bad for a healthy living kick-start eh? Especially if cutting down slightly can do wonders for your skin.
Anti-ageing facials in Essex
Anti-ageing facials in Essex are also something to indulge in more often. The perception that a facial is a 'luxury' treatment needs to be replaced by the fact that it's a necessity for your skin. Just like a haircut is every 6 weeks. Encouraging blood flow, stimulating facial muscles, tightening and toning and professional exfoliation and lifting can help with a tonne of skin concerns, particularly anti-ageing that a majority of women are worried about as the New Year kicks in. CACI and Dermalogica being the industry leaders when it comes to anti-ageing facials in Essex, it's important to schedule facial appointments in your calendar every 8 weeks to the most. From asking skin related questions to professionals to determining bespoke skincare to general tips and tricks, a professional's touch is required more often than you'd think of to keep skin looking plump, radiant and smooth.
Do a little extra
Sheet masks, serums, facial mists and powder exfoliators are things that we see Dermatologists, facial therapists, skin experts and bloggers rave about. Although we aim to keep these 2015 skincare resolutions pretty straightforward, it's nice to tap into the above every so often. These are the little things that will extend your facial, help your skin recover from the weather, give it that extra protection and nourishment and help it react better to skincare products and your lifestyle in general. So take out at least 10 minutes a day to pamper your skin with these treats.