The Art of Bridal Make Up 
The need for bridal make up arises out of the need to look presentable, act confident and feel beautiful from both inside out. While on an everyday basis, a bare minimum of lipstick, powder and foundation would do the job, an extensive make-up complete with radiant flawless skin, glistening cheeks, smoked out eyes can make the world of a difference in making you look like a million dollars on your wedding day.
When all eyes will be set on you on occasions when you are the Bride, prom, graduation and parties, we'll make sure you look your very best. Every occasion demands different types of bridal make up looks varying from fresh and healthy to glamorous and celebrity inspired and understanding this criteria we will design your tailor-made look incorporated with your suggestions.
Our Bridal Make Up services
At Shumaila's our philosophy is 'client is king' when it comes to all our services and especially something as individual as make-up. Your brief is what our experts will work on from the beginning whilst keeping in mind our ethics of enhancing your beautiful features whilst keeping you looking and feeling just like yourself, albeit more glamorous!
Day Briday Make up with Hairstyle
Night Bridal Make up with Hairstyle
Asian Bridal Make up
Western Bridal Make up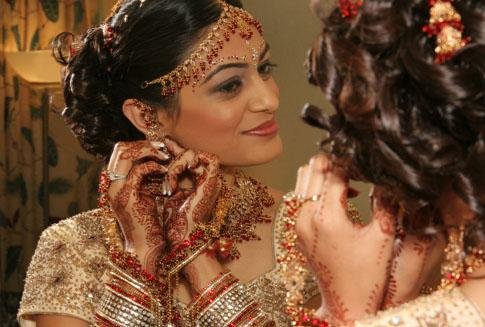 A Professional Make-Up Artist can make a difference 
Application of make-up is an art in itself hence there are many factors that must be considered such as the sensitivity of the skin to various products, skin tone and complexion to name a few.
It is vital to consider the lighting on the day of the occasion that can either wash you out in photos, reflect back immensely or cast a pale shadow, making you look exhausted or overdone. It is wise to leave the task of occasional make-up in trusted hands such as our talented make-up artists who have years of experience on hand especially when it comes to Asian Bridal Make-up and know exactly what you would want for your special day and how it will work with lights, photography and day light.
Shumaila's beauty clinic has Make-up Artists who are the best in the industry when it comes to Bridal, Professional and Theatrical Make-up. Just for our clients peace of mind, we also offer a make-up trial/consultation session (£35) where our artists gauge your skin type, skin tone and your personal preference to make-up and recreate exactly what you have in mind until you are happy and confident with the end result.
Henna/Mehndi Body Art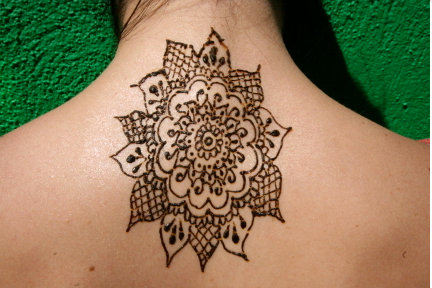 This is an ancient art of body painting which uses dye from the leaves of plant 'henna'. The dye is used for panting on the hands, fingernails and at many places it is even used as a hair dye since it acts as a coolant.
Henna is also known as 'Mehndi' and is an integral part of every Indian, Pakistani or Bangladeshi wedding. The 'Dulhan's Mehndi' or Bridal Henna is the term used for henna application on the hands and legs of the bride-to-be on the day prior to wedding where Mehndi is applied in various patterns and designs.
This art of Henna application requires patience and talent along with a creative instinct. Shumaila's Henna artists are well-known for Bridal Henna services that they provide for Brides in London. Whether you're looking for traditional, delicate or conservative designs or bold, provocative and modern Henna art, with colours, glitter and rhinetstones, we'll complement your wedding dress no matter what.
Apart from Henna application for the Bride and other family members during occasions, Shumaila's also provide services in Henna application for your hair if you wish to dye it or cover greys naturally without any chemical damage. The Henna preparation is concocted at Shumaila's itself as per the booking orders we recieve everyday. Since it is a fresh preparation, customers also get the maximum benefit in terms of the colour turn out. However, we highly recommend you book in advance to reap these benefits.
Our Hair & Makeup Work