Electrolysis – A permanent hair removal solution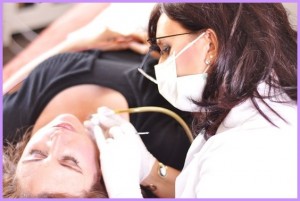 Shaving the unwanted body hair every other day is quiet irritating. Although at Shumaila's we do provide full body and face waxing, there will be instances when you would want to invest in a permanent solution such as before a special occasion or a holiday, before starting college or University or in weeks prior to your wedding day, when you know you'll be busy and you don't want to make hair removal your priority. There is simply no compromise when it comes to Permanent Hair Removal as it is a must for the ladies who want to prim, proper and presentable.
Temporary measures can take up time and need constant investment, alongside the risk of skin damage which comes along with methods like shaving for instance. Instead of feeling agitated in such hectic situations, why not choose to stay calm and relaxed by opting for Electrolysis which is the only permanent solution to Permanent Hair Removal according to FDA, even when compared to Laser especially for those with dark, thick and coarse hair in particular.
One of the best options out there for long term hair removal, this method has stood the test of time and proved to be absolutely brilliant at getting rid unwanted hair in a virtually painless, convenient manner.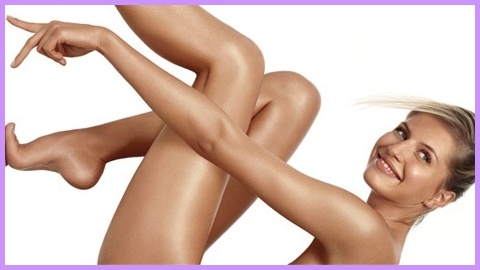 What is Electrolyses?
Electrolyses targets hair follicle directly instead of the hair pigment, where an electrical impulse of energy is passed through each follicle for approximately one minute removing hair completely and damaging the cells around it. Repeated sessions weaken hair growth over time, eventually diminishing growth completely although effects can be seen just after one session. It is a lengthy process as individual hairs are treated carefully and in a safe manner. A number of sessions of Electrolyses are advised by us as hair growth usually occurs in cycles and depending on what growth stage the hair is at the time the session, they will have to be treated individually in another session.
Why choose us?
At Shumaila's, electrolysis starts with a thorough evaluation procedure for the skin. You skin is assessed for resistance and sensitivity levels. The next treatment stage is planned if and only if you pass this level. Depending on your skin type and hair growth and texture, the number of sittings required for hair removal is planned.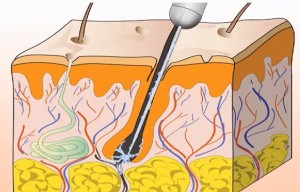 Key Benefits
FDA Approved
Works all over the body & face
Guaranteed permanent hair removal
Virtually painless – only a prickling sensation
Cost effective
Advantage over Other Procedures
Electrolysis is not the only method of Permanent Hair Removal. There are many other methods of hair removal such as waxing, hair cream, laser treatments, etc. While the latter methods are temporary solution, the former one is a permanent solution.
This method is a one-time investment with respect to time as well as money. Instead of spending money often for hair removal a one time is always beneficial. You no longer need to spend time everyday shaving your hair and get yourself hassled. What's more? At Shumaila's there are monthly special offers and deals for electrolysis permanent hair removal that help you club two or more treatments together. These will help you save money while on your endeavour to look great.
For a full list of prices depending on what area of the face or body you want to permanently remove hair from,
click here