CLICK HERE – FULL WAXING PRICE-LIST
What is waxing?
Waxing is the best way to remove hair from the face and the body. This method gives a clean, smooth surface and long lasting results as it removes hair straight from the roots so you don't have to worry about hair growing back when you are on your much awaited holiday basking in the sun!
Hair grows back finer because waxing pulls the hair from below the surface of the skin unlike shaving, tweezing or hair removal creams. At our salon, we use Tea Tree Wax with assurance that there is no danger of infection, with the especial wax available particularly for sensitive skin.
Hair grows differently on all areas of the body and no two individuals will have the same hair growth pattern, texture or density. Women with dark, coarse or dense hair usually have a strong hair growth pattern on the face as well as the body and for that Waxing is a safe, convenient and cost-effective temporary measure.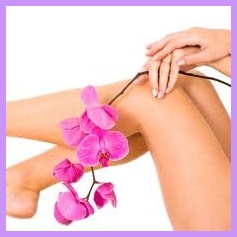 Will it pain?
Everyone's threshold and definition of 'pain' is highly different so if you haven't had a wax before, it is advisable to let our therapists know before the treatment. Most clients describe the level of pain as mild to moderately painful. Our skilled therapists have the 'hand' for waxing and ensure you feel the minimum amount of pain, making the process as comfortable and speedy as we can for you by using the best of nourishing ingredients and waxes that will fasten the healing process. If you need waxing too often and would like to opt for a permanent hair removal measure, speak to one of our staff members who will give you unbiased advice on which permanent hair removal method is best for you.
Is waxing  for you?
Are you tired of gimmicky hair removal creams that usually leave unwanted hairs behind? Are you sick of having razor cuts when removing hair from the body and the unsightly pigmentation or stubble that it can leave on the arms and the legs? Waxing is the perfect option for you if you are looking for long lasting, low maintenance, care free hair removal method that can leave your skin silky smooth and yourself hair-free for 2-8 weeks, depending on individual hair growth.
Where can waxing be done?
Face – Eye Brow, Upper Lip, Chin, Side Burns, Neck and Full Face.
Body – Arms, Legs, Underarms, Bikini Line, Full Body, Brazilian Wax and Hollywood Wax.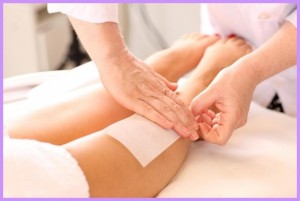 Key Benefits
Long lasting results
Low maintenence
Baby soft skin
Safe and gentle on the skin
Great exfoliator
Hair grows finer
Hair grows slower
For waxing full list of prices  Click Here