Spring Beauty Essentials: Make-up Tips & Tricks
April 2, 2013
The days are longer, the suns shining more often than the past few months and soon we shall be greeted by humidity which is enjoyable yet at the same time, not so great for make-up wearers. Have a look at our Spring Beauty essential tips and tricks below to make your make-up last longer and also upgrade your beauty wardrobe just in time for Spring/Summer.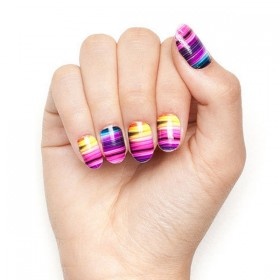 Nail Wraps – Every brand is doing these innovative alternative for Nail Varnishes these days. Similar to acrylic nails, these are simply glued paper which easily stick to your nails after which you can buff and cut them to suit your particular nail shape.
Advanced technology means these wraps last for as long as a week on your nails without the worry of any chipping, smudging or fading. What makes them better than Nail Varnishes is the fact that they come in a variety of fun & quirky patterns to match your apparel and save you time on time consuming nail art. An occasional manicure and pedicure can make sure your hands and feet are in superb condition for the season.
BB or CC Cream – Instilled with skin care ingredients, anti-ageing benefits, hydrating properties as well an SPF, Foundations can easily be replaced with a BB (Beauty/Blemish Balm) or CC (Colour Correction) Cream this season as a Spring Beauty essential. They take away the hassle of applying layers of skin care and sun protection prior to make-up as they already come equipped with it but their light and airy coverage leaves skin looking fresh, young and simply apt for the hot and humid months to come. If you are usually worried about Foundation smearing, caking or melting in the sunnier months, these new generation alternative to Foundations will be your best bet. A good Exfoliating or Deep Cleaning Facial will also help skin in great condition all prepared for make-up.
Bright Lip Stains – Heavy, full coverage and cakey Lipsticks seem like a thing of a past with innovative formulas such as Lip Crayons, Lip Butters and Lip Stains dominating the market these days. Not only are they light in formula, texture and consistency keeping your lips hydrated and supple, they come in an array of colours such as bright orange, violet and fuchsia, keeping you on trend whilst giving you that effortless, city chic look.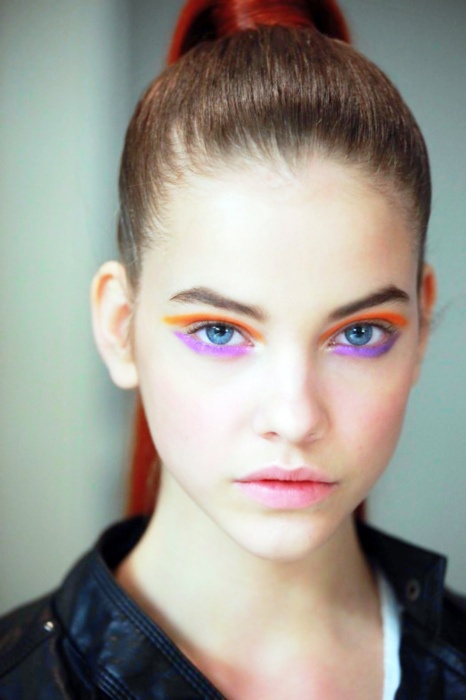 Cream Eye shadow – If you and powder eye shadows don't get along in the warmer months due to them looking a tad bit over the top or if you're not quite comfortable with all that blending and shading, a cream eye shadow can do wonders for you. Simply choose a mouse, liquid, stick or cream formula in two shades that you'll be comfortable wearing on an everyday basis. Mix and match them on your lid and lower lash line with your fingers to create a bespoke, smudged out Spring Beauty look everyday.
Bronzer/Highlighter – No day in the sun is complete without a good dose of Bronzer and Highlighter adorning the skin. If you don't get enough sun or don't like sun bathing purely to avoid pre-mature ageing and wrinkles, a Bronzer can inject back the colour into your pale skin making you look sun kissed and healthy. Opt for a liquid or cream formula to blend in easily with the rest of your light Spring Beauty make-up and to make it appear more natural.
A good cream or liquid highlighter can enhance your face structure and make you appear more bright, radiant and glowing. Choose a warm golden or cool silver undertone to compliment your skin colour and apply on high points of the face, whilst applying bronzer to the sunken areas of the face.